Monday, January 24, 2022 @ 10:26 AM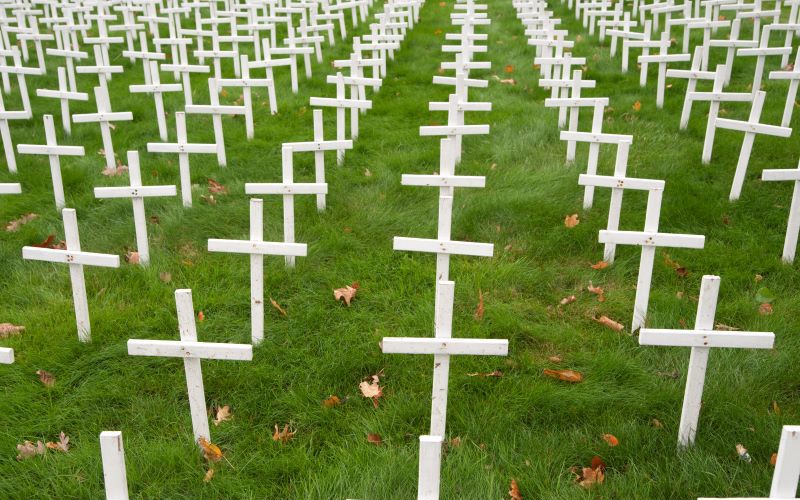 ATTENTION: Major social media outlets are finding ways to block the conservative/evangelical viewpoint. Click here for daily electronic delivery of The Stand's Daily Digest - the day's top blogs from AFA.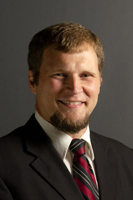 Matthew White
The Stand Writer
MORE
Unfortunately Unsurprising: Reaping the Harvest of Nearly 50 Years of a Low View of Human Life
If you watch the news at all you have likely seen two prominent headlines in the past couple of weeks that illustrate the unfortunately unsurprising reality most of us as Christians are aware of: human life is held in low regard.
Disgrace at the Dumpster
On January 11, Fox News published an article detailing the stomach-churning story of a New Mexico teenage mother attempting to discard her newborn baby.
Captured on surveillance video, the 18-year old can be seen pulling up to a dumpster, casually grabbing what appears to be a bag of trash out of her back seat, and giving it a good throw to ensure it made into the bin – you know, the way we throw away garbage. She then drives away as though nothing consequential had been done.
To be clear, there was garbage in the bag, but along with that garbage was her newborn baby – a baby boy she had given birth to just hours before in her parents' bathroom.
Praise God that just a few hours later three people were there dumpster diving, and heard what they first thought might have been a kitten. When they fished the bag out they realized it was to heavy to be a kitten, and opened the bag to find a baby covered in dried blood, umbilical cord still attached. Despite the 36 degree temperature and being in a garbage bag for hours, miraculously, the baby survived.
Who Cares?
News broke last week of some controversial comments by billionaire Chamath Palihapitiya, part-owner of the NBA's Golden State Warriors.
Palihapitiya cohosts the All-In-Podcast with three friends where they cover a broad spectrum of topics ranging from economy, technology, politics, poker and more.
In a recent episode, the group was discussing, among many other topics, human rights in both the U.S. and abroad.
When the conversation shifted to talking about China's Uyghur Muslim minority, Palihapitiya made a comment that seemed to shock his good friend and cohost, Jason Calacanis.
"Nobody cares about what's happening to the Uyghurs, okay?" Palihapitiya said. "You bring it up because you really care and I think that's nice that you care, the rest of us don't care."
Clearly bothered, and perhaps giving his friend a chance to walk back his statement, Calacanis asked: "Wait, you're saying you personally don't care?"
Palihapitiya, with no emotion, doubled down: "I'm telling you a very hard, ugly truth, okay? Of all the things that I care about, yes, it is below my line."
The Root of the Problem
These types of stories should shock us to our core, but they've become unfortunately unsurprising.
In fact, I could have easily provided a handful of other headlines from the past few days to further prove the point, but I think it's unnecessary because we all know it's a sad reality.
And the truth is, unless or until we deal with the root of the problem, we will continue to see more and more stories like these.
I believe the root of the problem is a low view of human life.
Whether it's life in its earliest form at the moment of conception, or in its final stages with one on their death bed saying their goodbyes, the idea that man has the right to prematurely end another's life (by abortion or legal euthanasia), is about as anti-God as it can get.
What should we expect, though, when for the past 50 years our nation has failed to protect the most innocent among us – those in the womb.
In an effort to mask the atrocity of abortion, whether intentionally or not, the pro-choice crowd has dehumanized the baby. For example:
Rather than "abortion rights," it sounds better to say "reproductive healthcare."

"Terminate the pregnancy" is a commonly used phrase, rather than "aborting the baby."

Under the pretense of using professional medical terminology, babies are called an embryo or fetus, rather than an unborn or preborn baby.

In light of recent heartbeat bills, many are describing the sound the sonogram makes as mere electrical activity rather than a heartbeat.

Many claim that a pregnant woman is not a mother until the baby is born.
I could give more examples, but the intention is always the same – softened language that distracts from what abortion really is and shifts the attention away from the life of the innocent baby.
It's very much like what the Nazi's did to the Jews. How did Hitler convince the German people to allow such horrendous things to their fellow-man? Why, dehumanize them of course. Make them seem like they are sub-human, or less than human.
In films, newspapers, and on posters Jews were characterized as rats, parasites, devils and more. They were depicted as creatures who were nothing more than enemies of the German Reich.
At the concentration camps Jews were forced to shave their heads, put on a uniform, and given a number. In most cases, from that point forward, they were merely referred to by number rather than name.
The point is, they were stripped of their human dignity and personal identity.
All the propaganda and dehumanizing worked. Hitler's minions saw the Jews as less than people, and thus had no problem committing the atrocities they did.
God's View of Human Life
Considering the mixed messaging the current generations have received over the past 50 years, none of what we are experiencing today should really surprise us.
Our children are being indoctrinated in the public schools. In addition to being taught that an unborn child is not really a baby, and that abortion is an option and a right, they are also taught that man evolved from a single-cell organism or simple pond scum.
If that view is correct, we are nothing more than a highly evolved animal. It makes sense then that everywhere we look today, people are living out their basest desires, acting like animals.
When we understand God's view of human life, however, we will value the gift of life in a much more profound way.
Our lives are no accident.
Of all of God's creation, man is the crown jewel. In the very first chapter of the Bible we find that "…God created man in his [own] image, in the image of God created he him; male and female created he them" (Genesis 1:27).
In all the created order, mankind is the only being that bears the image of God.
In the second chapter of the Bible, we learn that man is the only being to literally receive God's breath for his existence. "And the LORD God formed man [of] the dust of the ground, and breathed into his nostrils the breath of life; and man became a living soul" (Genesis 2:7).
Numerous times in Scripture we learn of God's love for us, and our intrinsic value and unique nature, given to us before we ever took our first breath, while we were yet in our mother's wombs. (Psalm 139 and Jeremiah 1:4-5)
Choose Life, Honor Life
The month of January is generally set aside to recognize the sanctity of human life.
On January 22, 1973, the U.S. Supreme Court legalized abortion-on-demand in all 50 states. Consequently, during his first term in office, on January 13, 1984, President Ronald Reagan issued a proclamation designating January 22 as the first National Sanctity of Human Life Day.
Now, 49 years later, churches across the country continue to recognize the occasion by defending, promoting, and celebrating the gift of life at every stage.
As we look forward in this new year to legislative battles over the right to life, and Supreme Court decisions we hope will favor life, may we as believers be in fervent prayer that our nation will turn once again and recognize life as the precious gift it is.
Please Note: We moderate all reader comments, usually within 24 hours of posting (longer on weekends). Please limit your comment to 300 words or less and ensure it addresses the content. Comments that contain a link (URL), an inordinate number of words in ALL CAPS, rude remarks directed at the author or other readers, or profanity/vulgarity will not be approved.