Buddy Smith
Senior Vice-President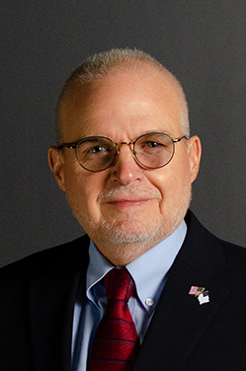 Rev. Buddy Smith is Senior Vice-President of American Family Association (AFA) and American Family Radio (AFR). AFA is a pro-family advocacy organization with hundreds of thousands of online supporters and approximately 170,000 subscribers to its monthly flagship publication the AFA Journal. Founded in 1977 by Don Wildmon, the mission of the American Family Association is to inform, equip, and activate individuals to strengthen the moral foundations of American culture, and give aid to the church here and abroad in its task of fulfilling the Great Commission.
Since 1993 Buddy has worked at AFA in the battle to restore America's biblical foundations and to protect families from the immorality that threatens to rob our children of their future. AFA initiates and works continuously on numerous projects that are specifically designed for participation by people who love God and our nation. Buddy believes that real hope for this nation is found in a loving God and in His people.
He has an undergraduate degree in music education from Mississippi State University and a graduate degree in theology from Oral Roberts University. Buddy is a retired minister in the United Methodist Church where he actively served for more than 40 years.
He has been married to his bride Carol since 1972. They have two grown children, Stacey and Casey, and five grandchildren.