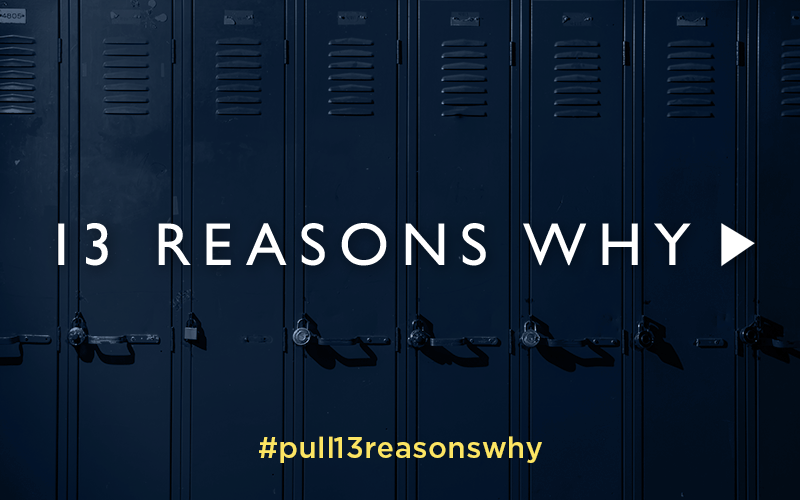 Sign the petition demanding that Netflix pull Seasons 1, 2, and 3 of its original series 13 Reasons Why.
More than two years after the 2017 debut of 13 Reasons Why, Netflix finally responded to concerns about the negative impact of the controversial suicide-themed series. Netflix deleted Season 1's three-minute graphic teen suicide scene. But that was after releasing a second season about suicide, rape, sexual assault, and mental illness, and now a third season with a teen homicide at the helm of the show's darkness, filth, and perversion.
Netflix has confirmed a fourth and final season that is already in production.
Although AFA acknowledges the removal of Season 1's suicide scene and applauds that there is an end in sight for the series, AFA is not giving in or giving up. AFA is pressing on, stronger now than ever, and putting the maximum pressure on Netflix to pull all seasons of this dangerous series from its streaming service.
AFA executive vice president Ed Vitagliano said that the whole series "is a dark and demonic primer for impressionable young people, inviting them to enter a realm of perversion, hatred, and violence that has been birthed in hell itself."
Read the AFA Journal story about Season 1 and the impact it had on the family of Anna Bright, a 14-year-old who committed suicide after binge-watching 13 Reasons Why.
Watch the heartbreaking video about Anna Bright.
Read this blog from AFA's The Stand for an overview of Season 2.
The tragic effects of 13 Reasons Why are very real.
Asking Netflix to drop this dangerous series is the right thing to do. Please sign this petition and then share it as a way to warn other friends, family, and church members about the dangers of 13 Reasons Why.
Below are some helpful resources …
 About the show:
"13 Reasons Why, and Its Unintended Consequences" 
"How Far Will the Dark Go … This Time?"
"'13 Reasons Why' to Watch Season 2"
"'13 Reasons Why' Season 3 Is Perverted and Pointless"
In the news:
"2 California Families Claim '13 Reasons Why' Triggered Teens' Suicides"
"'13 Reasons Why' Slammed by Florida Mom Following Teen Daughter's Suicide Attempt"
"Distraught Mother Warns Over Netflix Suicide Show …"
 For parents:
For suicide survivors and those with suicidal thoughts:
Grieving a Suicide: Help for the Aftershock 
I Just Want to Die: Replacing Suicidal Thoughts with Hope 
National Suicide Prevention Lifeline – 1–800–273–8255
Take action:
Call Netflix at 866-579-7172