Friday, December 21, 2018 @ 09:12 AM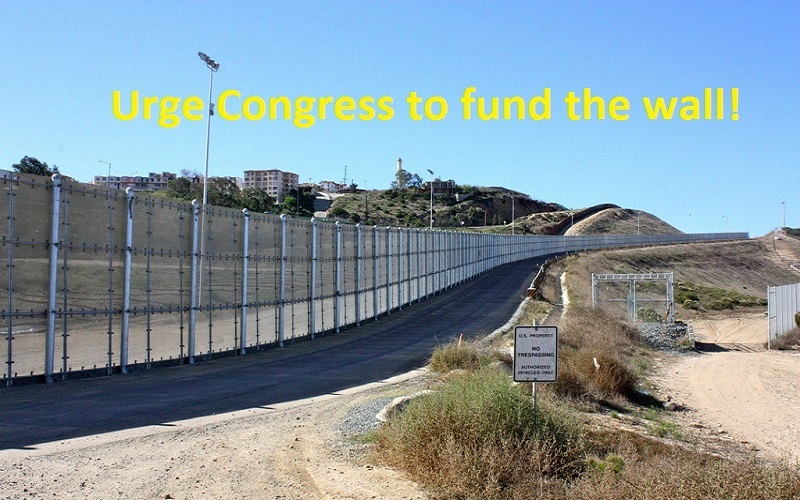 Your congressmen need to hear from you IMMEDIATELY.
Yesterday (December 20), President Trump made a huge step forward on border security by keeping his promise to veto any budget that does not contain $5 billion or more to build a wall along our southern border.
 
The president was elected largely on the basis of this promise, and yesterday he kept his word.
 
The burden now shifts to Congress, which is now faced squarely with the decision to authorize funding for the wall.
 
Your congressmen - your representative and your two senators - need to hear from you IMMEDIATELY. Things are moving quickly in Washington, and things change almost by the hour. Please take a moment right now to urge them to provide the funding that the President is requesting for the wall.
 
Let's stand with our president as he stands for the wall.

Contact your members of Congress NOW!