Wednesday, March 08, 2023 @ 12:20 PM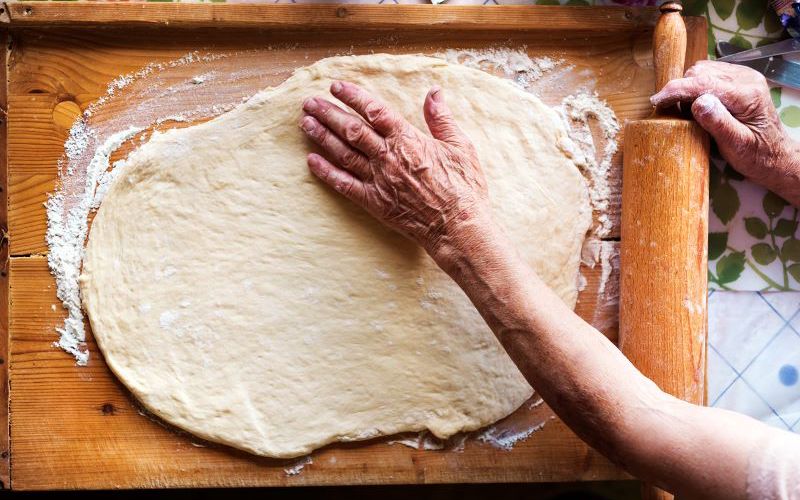 ATTENTION: Major social media outlets are finding ways to block the conservative/evangelical viewpoint. Click here for daily electronic delivery of The Stand's Daily Digest - the day's top blogs from AFA.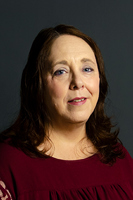 Joy Lucius
The Stand Writer
MORE
"These popcorn ceilings have to go!"
Without fail, prospective homeowners make this exact comment on every single episode of the various home renovation shows I sometimes watch. Every single time, it is their first and most vehement complaint.
Following right behind that comment, these trendy renovators predictably bemoan vile paneling, laminate countertops, and kitchen appliances that are not (gasp) stainless steel.
They simply must go. No self-respecting homeowner in America should have to put up with any of these atrocities, especially popcorn ceilings!
These complaints are only a few of the ones I have heard on my favorite show about renovations that portrays people purchasing beachfront vacation homes. Living by the beach would be a dream come true. That's for sure. But who has the time or the funds to achieve such a dream, even after retirement?
Evidently, all these people on this beachfront reno show do!
They also must have a whole lot of money to spare if their first priority after purchasing an additional seaside vacation home is … popcorn ceilings.
Seriously, every time I see these couples walk through a prospective beachfront property and whine about the hideous popcorn-textured ceilings, I think about the dozens of homes (if we can call them homes) that I have visited on mission trips to Mexico and Nicaragua.
Those welcoming homes were certainly not beachside villas. They were nothing more than huts really, many with mud walls and thatched ceilings.
I can only imagine how silly and frivolous a popcorn ceiling would be to those precious people who were so loving and hospitable to me. On those mission trips, our guides warned us to not even accept a piece of mango from these sweet friends because it might be all that family had to eat for the entire day. Yet, they willingly offered us all they had in order to generously welcome us into their homes.
Now, don't get me wrong. I would not turn down a beachfront mansion or even a beautiful new house in my own hometown. In fact, my favorite place to visit is the large and beautiful home of my best friend. She makes everyone who visits feel like royalty with her Christ-centered hospitality and welcoming love.
And I completely understand that if I were purchasing a home with my hard-earned money as the people on the beachside reno shows are doing, I would also want to be a good steward of my money and get the best value for each dollar spent. Plus, I have to agree that popcorn ceilings are not pretty, and they are not a great investment for a home that might end up back on the real estate market.
To be honest, my husband and I just finished a huge renovation project in our own home. After 16 years of living in this one place, it needed a new roof and a complete overhaul. I admit that I wanted nice things, the best we could afford without breaking the bank or touching our savings. I really would have loved to enlarge the space and make more room for visiting friends and family members too. (That did not happen!)
But we wanted to make sure our prospective changes were timely and classic, in case we decided to downsize and sell it one day in the near future. And like any savvy renovator, we also wanted to make sure our property would be a good legacy to leave for our children and their children.
So, I get the whole renovation situation; I really do.
Yet, I also remember the best legacy my grandmother left me, and it had nothing to do with the ceilings of her rental home. In fact, she and my share-cropping grandfather never owned a home in their entire lives. They raised 14 children through the grace of God and their determined, tenacious hard work.
When I think of the countless hours and days spent in Mama Katie's house, I realize that I never once thought of how that house looked or even if she owned it. All these years later, I literally had to stop and really try to remember what her ceilings looked like, what kind of countertops she had, the texture of her floor, or the type of bathroom or kitchen appliances she used.
I could not recall any of those things clearly or quickly.
But I do remember lying in bed beside Mama Katie at night, me on one side and my sister on the other. I remember staring at the shadows on her ceiling as she told us stories of my daddy and his childhood. Even now, I can hear her whisper to me, "Make haste, missy. Get your nest made," as I wiggled and tried my best (but always failed) to not fall asleep.
As plain as day, I can still recall my grandmother's strong hands, never still and seemingly tireless, as she rolled out dough for her delicious fried peach pies. I can even see the white dust of the flour fly up in little spirals as she moved so fast and sure in her task. I stood by, amazed at how she literally made something so wonderful from almost nothing.
I also distinctly recollect the colorful, mismatched squares of her handmade quilts that she flung out across her floors to make comfy pallets for me and my cousins to sleep on and giggle together late into the night. Each of those quilt squares held stories of our people and the places and things they had done. I recall how we always begged her to get down on the floor, lay beside us, and tell us those tales, and she often did, even though she was well into her 60s by then.
Maybe best of all, I remember her ancient bathtub, so big that it seemed like our own personal swimming pool when she let us fill it all the way to the top and slosh water onto the floor for what seemed like hours on end. I even remember how she only pretended to complain as she cleaned up our mess and got us ready for bed. What an amazing, selfless treat from a woman who never bathed in more than an inch or two of water to conserve money, time, and water.
And there was always the old, rusty refrigerator filled with surprises and treats that only a kid would appreciate. I remember how she made each of us our favorite goodies every time we visited, but I was way too grown before I wondered how she afforded such an abundance of good food with her meager earnings.
At the time, all I understood was just how loved I was and how treasured each grandchild was to her. Yep, even now, at barely the same age my grandmother was when I was born, I still remember her love for me – her love for all of us.
That love has honestly been the anchor of my life. Yes, I had the most amazing parents who loved and adored us, but they loved and adored her too. She was their anchor well before we came along, especially since our other grandmother died when my mom was a young mother to two baby girls. Mama Katie was all we had. She was the heart of our family.
And I can promise you that (then and now) I have no clue whether or not she had popcorn ceilings.
She had what mattered – the love of Jesus. And just like those precious families in Mexico and Nicaragua, my grandmother shared that love with us freely.
So, here's the lesson of the day: No matter where you live and what you have, give it to God. Let Him be the center of your mansion, your mud hut, or your two-bedroom rental, and He will fill it with loving memories that will last a lifetime and beyond.
Please Note: We moderate all reader comments, usually within 24 hours of posting (longer on weekends). Please limit your comment to 300 words or less and ensure it addresses the content. Comments that contain a link (URL), an inordinate number of words in ALL CAPS, rude remarks directed at the author or other readers, or profanity/vulgarity will not be approved.