Thursday, January 12, 2023 @ 10:28 AM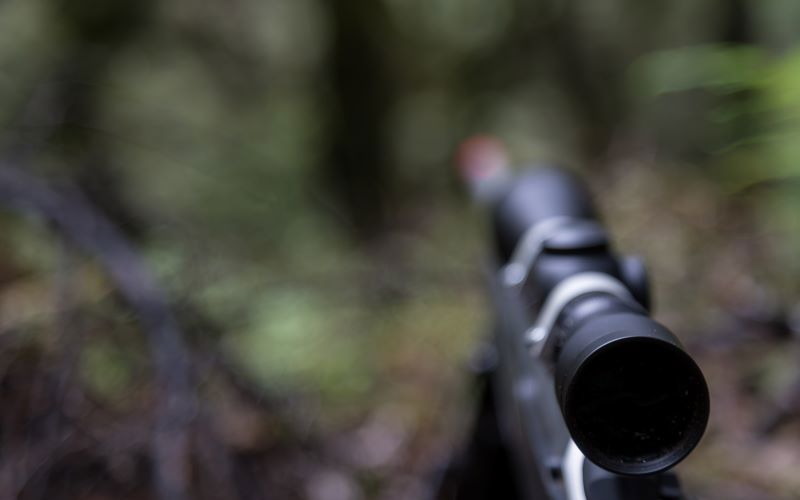 ATTENTION: Major social media outlets are finding ways to block the conservative/evangelical viewpoint. Click here for daily electronic delivery of The Stand's Daily Digest - the day's top blogs from AFA.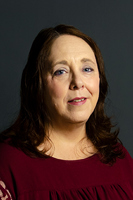 Joy Lucius
The Stand Writer
MORE
Have you ever felt like the enemy has a bead on you? Like a red dot laser is locked in on your forehead? Have there been seasons of life when it feels as though the enemy is relentlessly pursuing you, even stalking or hunting you?
Well, it's no wonder – because he is, according to 1 Peter 5:8, "Be sober, be vigilant; because your adversary the devil, as a roaring lion, walketh about, seeking whom he may devour."
And the first portion of John 10:10 concurs, "The thief cometh not, but for to steal, and to kill, and to destroy."
So, make no mistake, my fellow believers, we are in an all-out war, whether we recognize or acknowledge it. The battle is real, it is growing more heated by the day, and it is a battle for souls. Plain and simple.
If we foolishly think all is well because our little circle of family and friends is saved, then we are wrong; we have lost our way. Like bad salt, we have lost our savor, our purpose for living.
In truth, we are supposed to be as diligent about our business as the enemy is about his. Mr. Carnegie had it all wrong. We are not here to "win friends and influence people"; we are here to win souls and influence eternity.
I was reminded of that fact the other morning when I awoke from a disturbing dream about our son being hunted by the enemy.
Now, before I discuss what God showed me through that dream, let me share another bit of truth: As a family, we just came through a long, exhausting season.
Over the past three years, Randy and I buried all four of our parents, three of them over a five-week period. I also overcame a very short bout with Stage-0 breast cancer, and then our youngest son was informed that the chronic leukemia he lived with for five years had mutated into acute.
For the next nine months, our entire family watched in wonder at God's goodness as our oldest son donated stem cells to his baby brother. Miraculously, our youngest son went back home and back to work – totally healed from leukemia with completely new blood cells.
So, yes, I understand exhaustion and the overwhelming desire for uneventful normalcy. I totally get the feeling of wanting to sit back and live an uneventful, blessed little life with my family and friends – all of them saved, sealed, and ready for eternity.
I also get the feeling of absolute weariness that comes from standing in the gap for others so long that you have no more strength to fight. I can truly relate to just wanting to crawl into a hole and hide from the world for a while, forever even. Yes, I most assuredly understand total spiritual (and physical) exhaustion.
Be aware though that the problem with spiritual exhaustion is that it breeds complacency. In fact, the enemy makes complacency look like the best deal going after a long, hard season of spiritual battles.
Maybe, just maybe, we think, if we keep still and quiet, the battlefield and its constant warring will move elsewhere. Away from us.
But that thinking is warped, untrue, and even sinful when you get right down to it. The battle for souls will never end until the Lord returns and takes His children home.
Despite our denial, reluctance, or refusal, every single child of God is a warrior in His army. It is our calling. Yes, we have different roles in that army and different giftings, but the battle is the Lord's. And amazingly, He already won that fight and said unequivocally, "It is finished!"
So, why should I be surprised that the enemy is hunting me or our child? Of course, he is! Because now, our son is a man on a mission. His life was spared so that through Jesus Christ, he could win souls and influence eternity. And it is a mission he will carry out each day of his long, long lifetime.
But guess what! My life is spared daily for the same reason; so is yours. Every single day, our business is the business of the souls of those around us, those we come in contact with at school, at work, in the world, or in our own homes.
Yep. That was the truth of my dream. Our job will never change; we are simply called to go and share the Good News of our Savior. We are called to go and gather souls for Him. Plain and simple. And therein lies the daily battle, for we are to be about our Father's business, the business of sharing Jesus Christ and Him crucified.
But the enemy knows far better than us just how important our daily job is in the scheme of eternity. He would love nothing better than for us to crawl into that seemingly safe and well-deserved hole, then hide, and hold tightly to the blood-bought truth of salvation in Christ – never sharing it with a single soul.
That is exactly why the enemy wars with us continually, in hopes that we will weary and wane, even stop, in our sharing of the gospel message of Jesus Christ.
But I refuse. God has done far, far too much for me to ever stop sharing His loving goodness. Because of Him, I can boldly tell the enemy, "No, you may not devour us; you may not steal from us, kill us, or destroy us. We belong to Jesus, and we are covered by His perfect, sacrificial blood."
And yes! Most definitely yes. I will shout out His love with every breath I have. I will talk about Jesus, write about Jesus, and testify of what I have seen and know firsthand of Jesus – to every person I can. For in all sincerity, He is the only thing I have worth sharing. But He is more than enough.
If you do not know Him in that way, if His goodness is not yet like fire shut up in your bones, if His love is simply too good to not share, then I beg you to let Him show you Who He is and what He can and will do in your life.
And most of all, I beg you – come out of that closet of complacency and share His love with every single soul you meet.
Please Note: We moderate all reader comments, usually within 24 hours of posting (longer on weekends). Please limit your comment to 300 words or less and ensure it addresses the content. Comments that contain a link (URL), an inordinate number of words in ALL CAPS, rude remarks directed at the author or other readers, or profanity/vulgarity will not be approved.