Wednesday, May 24, 2023 @ 09:51 AM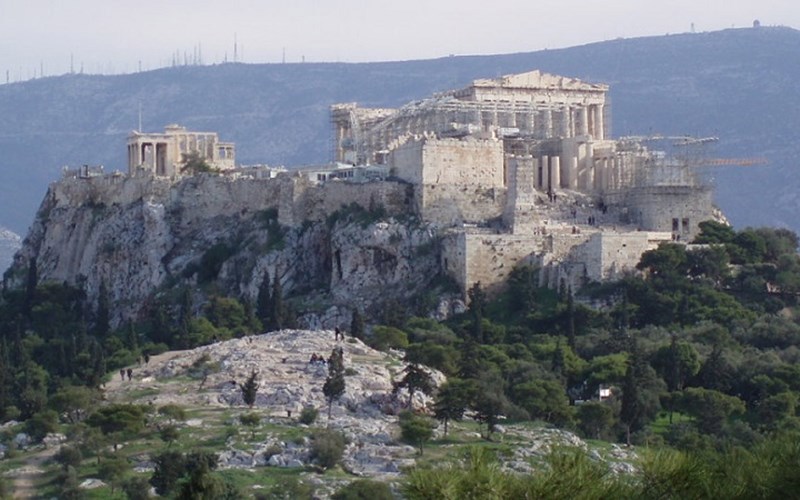 ATTENTION: Major social media outlets are finding ways to block the conservative/evangelical viewpoint. Click here for daily electronic delivery of The Stand's Daily Digest - the day's top blogs from AFA.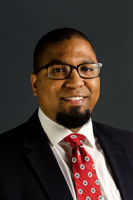 Abraham Hamilton III
General Counsel/Radio Host
MORE
One of the most amazing evangelistic presentations recorded in Scripture is found in Acts 17:22-32. It is Paul's appeal in the Athenian Areopagus. Context is crucial to gain a full understanding of what the apostle intended because it's easy to assume his reference to the altar of their "unknown god" was skillfully planned. The preceding verses, however, tell a different story. 
We learn from Acts 17:1-9 that Paul and Silas stopped in Thessalonica. They spent three weeks preaching the gospel in the synagogue. The salvation message was proclaimed in such power that many people became Christ-followers, including many of the devout Greeks and leading women of the city. The Jewish religious leaders and others under their influence were jealous because their power and influence diminished as the Thessalonians found new life in Christ. 
As a result, this jealous contingent rallied a mob together to attack Jason's house, seeking to drag Paul and Silas out to the crowd. Jason was a local ally in ministry to this apostolic duo, but the religious leaders loathed to lose their grip on power and prestige so they dragged Jason before the city authorities under an accusation that was no doubt familiar to followers of The Way. Gospel proclamation was labeled "treason against Caesar" because it declared "another King, Jesus."
Jason was charged with treason as an accomplice of Paul and Silas. The civil authorities were aghast. But they took security money from Jason as a guarantee that no more disturbances occur on account of Paul's preaching. This security money arrangement may very well have been "Satan's hindrance" that prevented Paul from returning to Thessalonica which is mentioned in 1 Thessalonians 2:18. 
The Christians in Thessalonica immediately sent Paul and Silas away to Berea, 50 miles southwest. Upon arrival, the duo headed to the local synagogue. The Berean Jews were more noble than the Thessalonian Jews. The Bereans eagerly received Paul's preaching and searched the Hebrew Scriptures vigorously to see if Paul's word was true. Many Bereans became Christ-followers, including men and women of high social standing. 
Nevertheless, as told in Acts 17:10-15, the Thessalonican Jews heard the gospel was advancing in power in Berea. They came all the way to Berea and whipped the crowds into a frenzy to stifle Paul there too. They would not stand for people giving their lives to Jesus. The Berean Christians thought it best to send Paul away in order to protect him, but Silas and Timothy remained there. 
The people who ushered Paul to safety brought him as far as Athens. They carried word back that he wanted Silas and Timothy to join him in Athens as soon as possible. Acts 17:16-21 reveals that Athens was little more than a pit stop for Paul as he fled from the blood-thirsty enemies of the gospel who tracked him from Thessalonica to Berea. Athens was the place where Paul was simply waiting to be rejoined by Silas and Timothy. But something happened to him there. 
During the wait, he was provoked internally when he saw Athens overrun by idolatry. Everywhere he looked, he saw people, many of them sincere, worshiping gods of wood and stone. Though he was alone, the internal provocation was so intense, that it drove him to repeat what jeopardized his life in two prior cities. He needed to preach immediately. 
Paul, a Pharisee of Pharisees, circumcised on the eighth day, trained under Rabbi Gamaliel understood that genuine intent could not insulate or excuse grave error. Formerly, he had zealously persecuted and killed followers of the Way. He was a living testament to the reality that one can be sincere yet sincerely wrong. In full view of his own fervent rebellion against the resurrected Messiah, he sought to offer the Athenians the same liberty in Christ he enjoyed. 
So, he found an Athenian synagogue and he preached the gospel. He found the Athenian marketplace and he went there every day and he preached the Gospel. His urgency was stirred within. He could not fathom the Athenians living another moment in bondage to the zealous religiosity void of King Jesus with which he was all too familiar. So he preached and preached and preached. 
The Spirit of God moved through Paul's love for Jesus and his compassion for the lost to proclaim the gospel in an unyielding manner. Paul's response to this internal provocation landed on the ears of some of the Epicurean and Stoic philosophers. Their hearing brought Paul before the "men of Athens" in the Areopagus. 
With the darkness mounting all around us it is very easy to recoil at the unceasing wickedness of our culture. But in 1 Corinthians 6:11-12, Paul concludes his discussion of the various and sundry deviants present in Corinth by reminding the Corinthian believers that the vile list used to include them. He said "And such were some of you. But you were washed, you were sanctified, you were justified in the name of the LORD Jesus Christ and by the Spirit of our God." 
When we are tempted to curse the darkness around us, we must remember "such were some of us," but we have been washed by the blood of the Lamb. As we connect the depth of depravity we see around us to the depth of depravity we've seen within us perhaps the Spirit of God will move through our love for Jesus and our compassion for the lost to offer them the same liberty that has freed us, with the same enthusiasm and fearlessness Paul routinely demonstrated.
Please Note: We moderate all reader comments, usually within 24 hours of posting (longer on weekends). Please limit your comment to 300 words or less and ensure it addresses the content. Comments that contain a link (URL), an inordinate number of words in ALL CAPS, rude remarks directed at the author or other readers, or profanity/vulgarity will not be approved.