Wednesday, April 06, 2022 @ 12:37 PM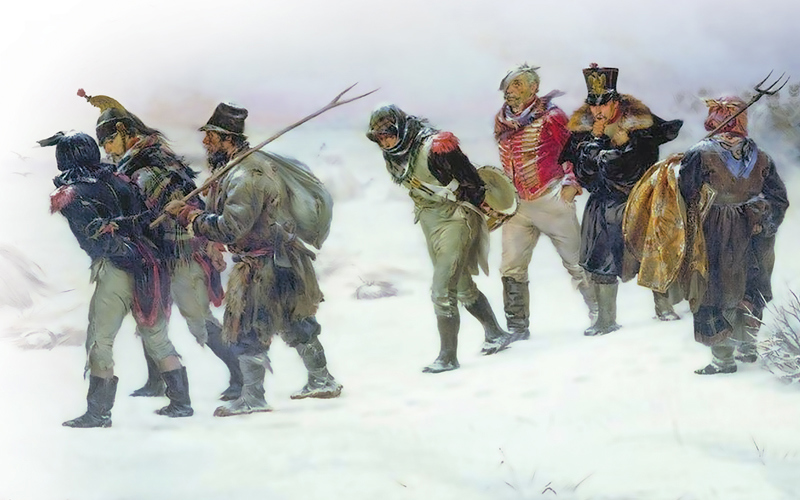 ATTENTION: Major social media outlets are finding ways to block the conservative/evangelical viewpoint. Click here for daily electronic delivery of The Stand's Daily Digest - the day's top blogs from AFA.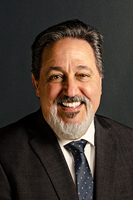 Ed Vitagliano
Executive Vice-President
MORE
(Editor's Note: This article was first published in the April 2022 print edition of The Stand.)
It is 701 B.C., a stunning moment in biblical history. Assyria, a world power and devourer of nations, came to gorge itself on the treasures of Jerusalem. Sennacherib, the pagan king of the Assyrians, guaranteed to Hezekiah, king of Judah, the defeat of God's people.
And yet the plans of Sennacherib came to nothing. When Hezekiah sought God, the prophet Isaiah told him that the pagan king would not conquer Jerusalem and instead would be forced to return home. There, Isaiah said, Sennacherib would perish. As recounted in 2 Kings 19, all was fulfilled as the prophet said.
The Lord rules in the affairs of all men and women. That included Assyria seven centuries before the birth of Christ; it includes America two millennia after – and everyone in between.
As King Hezekiah prayed to the Lord in 2 Kings 19:15 (NASB), "You are the God, You alone, of all the kingdoms of the earth. ..."
In ancient Athens, one of the jewels of the pagan world, Paul addressed the wise men of the age. He told them that God "made from one man every nation of mankind to live on all the face of the earth, having determined their appointed times and the boundaries of their habitation ..." (Acts 17:26 NASB).
The conqueror makes plans
It is encouraging to know just who is in charge, and sometimes history preaches this truth too. One example of that is from the year 1812 when Napoleon Bonaparte decided to invade the country of Russia.
Taking power in 1799 as emperor of France in the violent and chaotic aftermath of the French Revolution, Napoleon waged war as few have in human history. As a brilliant military leader, he strung together one victory after another and subjugated much of Europe.
While Russia remained independent of France, it still existed in the shadow of Napoleonic hegemony. When Tsar Alexander I became uncooperative, Napoleon decided to punish – and determined to conquer – Russia. So on June 24, 1812, Napoleon and his Grande Armée set out for Moscow.
According to many experts, Napoleon's forces represented the largest army ever marshaled to that point in European history – an estimated 685,000 men marched toward Russia. Opposing him was an inferior army of approximately 200,000 soldiers.
During his conquest of Europe, Napoleon relied on the swiftness of his army via forced marches, a tactic which stunned and overwhelmed his opposition. However, the speed of his military forces put logistical pressure on his supply train, which was dependent on horse-drawn wagons.
This strain on his supplies was usually offset by Napoleon's army foraging in enemy territory, but as he moved through eastern Europe toward Moscow, the land was more sparsely settled. This meant there were fewer agricultural resources available. His fleet-footed army began to see its supplies dwindle, and hunger began to take its toll. Disease also struck as soldiers drank from the filthy water in mud puddles and in ditches beside the roads.
Meanwhile, Napoleon had expected the Russian army to meet him in battle, where the "warlord of Europe," as he has been called, could win a decisive battle – and go home. The Russian military leaders refused to cooperate. They retreated and retreated, skirmishing and fighting minor battles here and there, but drawing the Grande Armée further and further toward the vastness of Russia.
All of nature a weapon
One historical source noted that the resulting "starvation, desertion, typhus, and suicide would rob the French Army of more men than all the battles of the Russian invasion combined."
As Napoleon passed through Lithuania, even the weather turned against him. Thunderstorms struck, turning the roads into mud pits. Says one historian: "Wagons sank up to their hubs; horses dropped from exhaustion; men lost their boots. Stalled wagons became obstacles that forced men around them and stopped supply wagons and artillery columns. Then came the sun which would bake the deep ruts into canyons of concrete, where horses would break their legs and wagons their wheels."
The rains turned the terrain into diseased swamps, and then after the rains ceased, the heat began killing men from sunstroke. It was as if all of nature had become an instrument of destruction.
Further crippling the supply chain, by the time Napoleon's army reached Vilna, the capital of Lithuania, he had lost 10,000 horses in 4 days.
It would only get worse. Weeks later, when he finally reached Moscow and entered the city, Napoleon found it devoid of both political and military leaders. He was realizing that Tsar Alexander refused to surrender – or to fight. Moreover, Moscow was emptied of two-thirds of its population, who took their food with them when they fled.
As the first snow flurries of the season were beginning earlier than normal, Napoleon knew his soldiers could not survive the winter in Moscow.
He had no choice but to retreat, but the army would be punished further by the weather. One historian said the unusually early winter came "complete with high winds, subzero temperatures, and lots of snow.
On particularly bad nights, thousands of men and horses succumbed to exposure. Stories abound of soldiers splitting open dead animals and crawling inside for warmth, or stacking dead bodies in windows for insulation."
The Grande Armée disintegrated. Of the approximately 685,000 Napoleonic troops that invaded Russia, less than 70,000 known survivors came out–roughly 90% perished. It was the turning point for Napoleon.
For the first time, European powers no longer saw him as invincible. Just over a year after embarking on his invasion of Russia, he had been crushed and banished to the island of Elba. In 1815, Napoleon made one more attempt to take power but was decisively defeated at the Battle of Waterloo.
This far – but no farther
From a biblical perspective, it was as if the Almighty had said to Napoleon, "I will not allow you to take Russia. This far – but no farther!"
Like something out of the Old Testament, it was as if God Himself sent storms and the heat of the sun, starvation, sickness and disease, bitter cold, snow and ice against Napoleon's schemes.
Of course, Scripture declares God's involvement in the destruction of the Assyrian army. We cannot be as certain that Napoleon's defeat in Russia was divinely orchestrated.
What we can say, however, is that Napoleon, in both his military brilliance and arrogance, wanted to conquer Russia but failed spectacularly. In fact, the operation doomed him.
He's not alone. The Napoleonic disaster of 1812 has been repeated in similar ways countless times in human history. Other leaders and other nations wanted to go where God said they could not. He alone sets "their appointed times and the boundaries of their habitation."
The Bible states that it is God Almighty who raises up leaders and removes them. He plants nations and causes them to rise; it is also God who causes them to wilt and who uproots them when, according to Jeremiah 18, such nations sin against God and displease Him.
It is God whom we should fear, not the schemes of rebellious pagans. It is the Almighty who is the destroyer of armies. 
Please Note: We moderate all reader comments, usually within 24 hours of posting (longer on weekends). Please limit your comment to 300 words or less and ensure it addresses the content. Comments that contain a link (URL), an inordinate number of words in ALL CAPS, rude remarks directed at the author or other readers, or profanity/vulgarity will not be approved.