Tuesday, October 05, 2021 @ 10:12 AM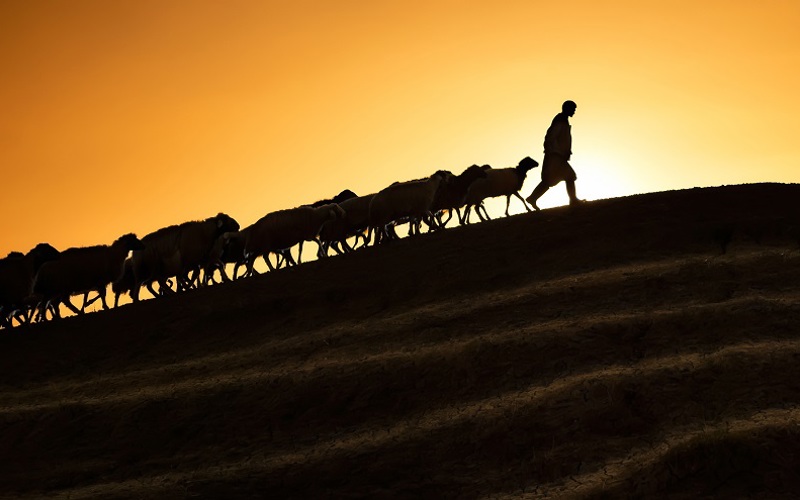 ATTENTION: Major social media outlets are finding ways to block the conservative/evangelical viewpoint. Click here for daily electronic delivery of The Stand's Daily Digest - the day's top blogs from AFA.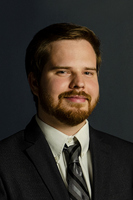 Jordan Chamblee
Stand Writer
MORE
The Bible promises spiritual warfare. The world offers challenge after challenge. Satan's fiery darts are an endless barrage. 
In the midst of the conflict, do we think we are strong Christians? 
We often believe that by reading the Scripture and prayer we become strong, just as physical exercise strengthens our bodies. We are told to put on a spiritual armor, which paints an image in our heads of an imposing, muscular soldier standing tall against the hordes of darkness. 
But the truth is, that spiritual armor is not forged by us. The Word of God never tells us we will become mighty in our own strength. 
Consider King David. We regard him to be a strong and mighty man, capable in battles both physical and spiritual. He's the giant-killer, the leader of a band of mighty men, feared by evil kings and pagan nations alike. But David himself tells us the truth. He was like a sheep in need of a Shepherd (Psalm 23:1). 
We aren't born great warriors in the army of God. More than that, we are in desperate need of saving. Instead of the knight in shining armor, we are the helpless maid locked in the tower. Instead of the dragon-slayer, we are the kingdom in danger of the dragon's fire. Instead of the sheepdog, we are the sheep. 
Hopefully, we're all familiar with the life of John Newton, the author of the great hymn "Amazing Grace." A captain of a slave ship, he was heavily invested in the horrific slave-trade of the 1700s. In 1748, as he was sailing home to England, a storm threatened to sink his ship. Until this point, Newton had no interest in spirituality, but that all changed during this storm. Face-to-face with his helplessness and mortality, he cried out to God for the first time in his life. And after he prayed, the storm ceased. 
Eagerly, he began to search the Bible to learn about the God who had saved him, and by the time he arrived home, he had submitted to Jesus Christ as his Savior. 
This was a man well-acquainted with his neediness. He was under no delusion of personal capability or strength. He knew that he was the one sheep that had gone astray, and that he had been rescued by the Shepherd. 
Consider the following words of John Newton, from his sermon "The Great Shepherd." 
… 
I am the Good Shepherd. The Good Shepherd lays down His life for the sheep (John 10:11). 
"Who but Jehovah can relieve the necessities of multitudes in all places, in the same moment, and be equally near and attentive to them, in every age? The sinner, who is enlightened to know himself, his want, enemies, and dangers, will not dare to confide in anything short of an almighty arm; he needs a shepherd, who is full of wisdom, full of care, full of power; able, like the sun, to shine upon millions at once, and possessed of those incommunicable attributes of Deity, omniscience and omnipresence. 
Such is our great Shepherd; and He is eminently the good Shepherd also, for He laid down His life for the sheep, and has redeemed them to God by His own blood. 
This great and good Shepherd has a flock, whom He loved from everlasting - and whom having loved, He will love to the end. He humbled Himself for their sakes, submitted to partake of their nature and their sorrows, took upon Him the form of a servant, and was made in the likeness of sinful flesh.  
He died for His sheep, 'the just for the unjust,' to redeem them from the curse of the law, from the guilt and dominion of sin, from the power of Satan - and to bring them to God.  
They, by nature, are all 'gone astray, every one to his own way.' But having thus bought them with His blood - in His own appointed time He seeks, finds, and restores His sheep. By the power of His Word and Spirit - He makes Himself known to their hearts, causes them to hear and understand His voice, and guides them into His fold. They are under His immediate protection and government. 
Considered as individuals, they are fitly described by the name of sheep. A sheep is a weak, defenseless, thoughtless creature - and prone to wander! If once gone astray - it is seldom known to return of its own accord. 
A sheep has neither strength to fight with the wolf, nor speed to escape from him; nor has it the foresight of the ant, to provide its own sustenance.  
Such is our character, and our situation - unable to take care of ourselves, prone to wander from our resting-place, exposed to enemies which we can neither withstand nor avoid, without resource in ourselves, and taught, by daily experience, the insufficiency of everything around us.  
Yet, if this Shepherd is our Shepherd, as weak and helpless as we are - we may be of good courage. If we can say with David, "The Lord is my Shepherd" - then we may make the same inferences which he did, "Therefore I shall not want. Therefore I need not fear."  
My sheep listen to my voice; I know them, and they follow me. I give them eternal life, and they shall never perish! No one can snatch them out of my hand! (John 10:27-28)
Please Note: We moderate all reader comments, usually within 24 hours of posting (longer on weekends). Please limit your comment to 300 words or less and ensure it addresses the content. Comments that contain a link (URL), an inordinate number of words in ALL CAPS, rude remarks directed at the author or other readers, or profanity/vulgarity will not be approved.