Monday, June 21, 2021 @ 7:35 AM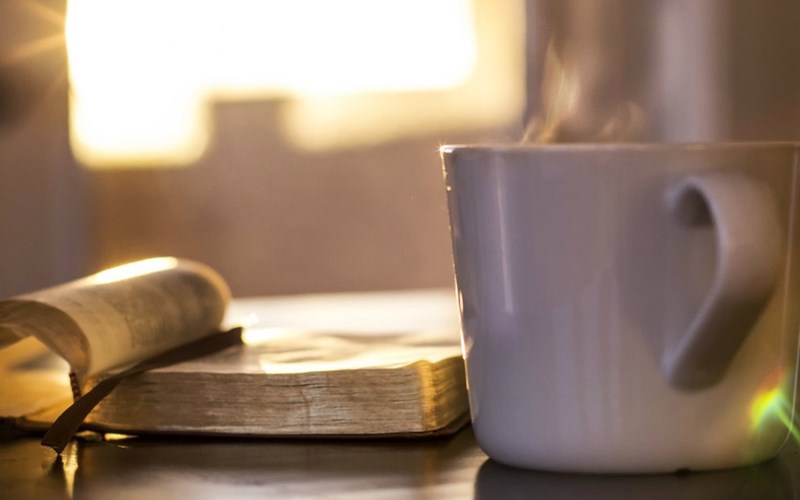 ATTENTION: Major social media outlets are finding ways to block the conservative/evangelical viewpoint. Click here for daily electronic delivery of The Stand's Daily Digest - the day's top blogs from AFA.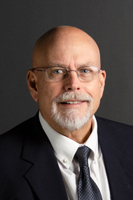 Rob Gardner
Retired AFA Staff Member
MORE
Monday
In A Box
Have you never heard?
Have you never understood?
The Lord is the everlasting God,
the Creator of all the earth.
He never grows weak or weary.
No one can measure the depths of his understanding (Isaiah 40:28 NLT).
Have you put God in a box? Do you put human restraints on Him? I don't think we can ever overestimate how big God is! Our imagination can't even begin to imagine His love, His grace, and His mercy.
Let God out of the box you have placed Him in. There is nothing He can't do. Pray for His perfect will in your life. Let Him have control.
Dear Lord, my life is yours. Come out of the box I've placed you in and do your wonderful works through my life. In the name of Jesus, my Savior, Amen.
Tuesday
Help Needed
Help us, O God of our salvation! Help us for the glory of your name. Save us and forgive our sins for the honor of your name (Psalm 79:9 NLT).
Without God, we have no hope. With God, all things are possible.
Without God, we are doomed to eternal separation from Him and from all that is good. With God, we are promised a fulfilled life on earth and a heavenly home that has no end.
Without God, we are lost with nowhere or no one to turn to. With God, we are found and loved beyond our human understanding.
Dear Father, hold us in your amazing arms and love us beyond our comprehension. Protect us and give us comfort in our struggles. Lead us and direct our paths. Scold us when we are bad children, and welcome us back when we return to your grace. Most of all, thank you, Father God. Thank you for your Son, Jesus Christ. We praise your holy name. May your glory surround us today. I ask and pray in the mighty and matchless name of Jesus Christ our Lord and Savior. Amen.
Wednesday
Endure
So be truly glad. There is wonderful joy ahead, even though you must endure many trials for a little while (1 Peter 1:6 NLT).
Life is tough at times. We all struggle through bad times. We all suffer many different problems. We are broken people who are living in a broken world. At times, it may seem life just stinks and that is probably true while you are walking through your valley. But remember, the Son will shine on you tomorrow.
Notice how I spelled "Son" in the above text. The Light of Jesus Christ will shine on you and bring you through your trials and tribulations. He will never leave you, He will pick you up and even carry you in His amazing arms...and He will bring you through your valley. Trust in Him and know He is God. Know He is with you and will never leave or abandon you.
God will use today's trial to create in you a stronger and more faithful being. He will show you things you might never see if you were not going through the struggle you are currently experiencing. Our God is faithful, even when we are not.
In the book of James, we see this:
Dear brothers and sisters, when troubles of any kind come your way, consider it an opportunity for great joy. For you know that when your faith is tested, your endurance has a chance to grow. So let it grow, for when your endurance is fully developed, you will be perfect and complete, needing nothing (James 1:2-4 NLT).
Dear Lord, thank you for loving us and carrying us through our current mess. We know that, by our faith and your grace, we will never be left to battle life's problems alone. We give you all the praise and glory. In Jesus' name, we pray. Amen.
Thursday
Get Up!
Fight the good fight for the true faith. Hold tightly to the eternal life to which God has called you, which you have confessed so well before many witnesses (1 Timothy 6:12 NLT).
Life can be a struggle but we are not to roll over and play dead. Get up, answer the bell, and fight.
Reflect on how God saved you from a life of destruction. Remember all things are bearable with Jesus as our Savior. He specializes in conquering sin and life's issues.
Don't forget to praise Him and share the good news of what He has done in your life. God wants no one to perish.
Father God, help us to answer the bell and get up and fight. Help us to know that we might not be capable but you, Lord, have already won the war for us. Lead us today in your roadway for life. I ask and pray in the mighty name of Jesus. Amen.
Friday
Let Him Lead You
This is what the LORD says — your Redeemer, the Holy One of Israel: "I am the LORD your God, who teaches you what is good for you and leads you along the paths you should follow" (Isaiah 48:17 NLT).
So, you are struggling with life, decisions, and junk? Why not listen to God and follow His roadmap for life?
Pray, listen, and read His Word! It's God who has you in the palm of His hand, let Him be God. Follow and pray for His will.
Dear Lord, help us follow your will – nothing more, nothing less, nothing else. Amen.
Saturday
What's Your Plan?
But the Lord's plans stand firm forever; his intentions can never be shaken (Psalm 33:11 NLT).
Your plan or God's plan? Which do you think will last? Which plan is perfect? Is it time to ask God for His direction for your life? Absolutely. What are you waiting for?
Dear Father, show us your plan for our lives, and then let us pursue that path. Help us to have faith and trust totally in you and your plan. Help us to put "our" plan aside and make your plan our focus. We pray and ask this in the Mighty Name of Jesus, our Lord and Savior. Amen.
Sunday
God's Mercy
God saved you by his grace when you believed. And you can't take credit for this; it is a gift from God. Salvation is not a reward for the good things we have done, so none of us can boast about it (Ephesians 2:8-9 NLT).
I thank God for His people coming together for the good of others. We are our brothers' keeper.
We should share Christ's free gift of salvation with our friends and family so they may trust in Him as we do.
Thank you, God, for never giving up on us so others may come into your kingdom through Christ. Amen.
Editor's Note:  The gospel is the good news and is a gift from God to those who seek Him. See here for more information.
Comments will be temporarily unavailable. Thank you for your patience as we restore this service!
Please Note: We moderate all reader comments, usually within 24 hours of posting (longer on weekends). Please limit your comment to 300 words or less and ensure it addresses the content. Comments that contain a link (URL), an inordinate number of words in ALL CAPS, rude remarks directed at the author or other readers, or profanity/vulgarity will not be approved.