Wednesday, December 23, 2020 @ 8:18 AM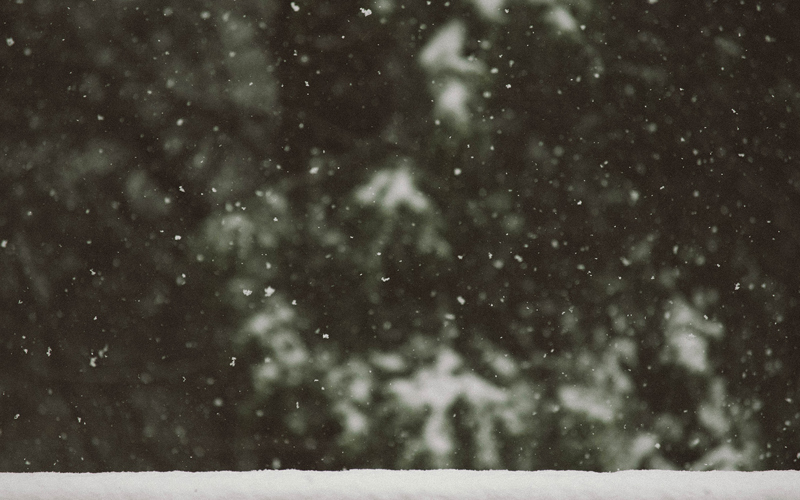 ATTENTION: Major social media outlets are finding ways to block the conservative/evangelical viewpoint. Click here for daily electronic delivery of The Stand's Daily Digest - the day's top blogs from AFA.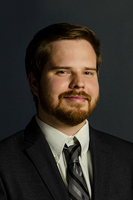 Jordan Chamblee
Engage Magazine
MORE
Among my friends and acquaintances I have seen two distinct camps when it comes to Christmas: the sentimental and the scrooges. There are those who cannot wait for the festivities to begin and those who are disillusioned with the commercialization and consumerism and cannot wait for it to be over. Now, I know it can be frustrating to hear the same songs over and over on the radio, and it can be disheartening to see the rampant idolatry of "stuff" in our culture, so much that you want to skip Christmas altogether. It can also be so easy to get swept away with the busyness and activities of the season that you have little time to breathe and by the time Christmas comes, like the Bethlehem inn, you have no room in your cluttered heart for Christ. An appropriate measure of both cynicism and sentimentalism are okay, but why don't we try something different this year? Why don't we strive to celebrate an intentional Christmas? 
An intentional Christmas is one that cuts right to the core of the holiday in spite of all the extra fluff that our culture has attached to it. Where the vague holiday "feelings" the media feeds us are rejected for the real, substantial joy of the nativity of Christ. Celebrating an intentional Christmas is an exercise of faith. 
The invasion of the King 
While the actual, physical birth of Jesus Christ in a stable in Bethlehem may have been upon a "Silent Night," it was anything but silent on the cosmic plane. Meditate on this a moment: mankind, for countless years, has lived in active treason against God. Even the most pious hearted prophet or priest was tainted by the filthy touch of sin. "All we like sheep have gone astray," lamented Isaiah 53:6. Yet upon this dark scene, at the end of a thread of hope that wove through all history, bursts a terrible celestial light. Jesus Christ, the great Lion, favorite of heaven and Lord of the angelic horde invades the enemy territory. 
If humanity had fully known and believed what was happening, there would have been panic. Their Creator had arrived, right in the middle of their sin. But how do the angels announce this news? 
"Then the angel said to them, 'Do not be afraid, for behold, I bring you good tidings of great joy which will be to all people. For there is born to you this day in the city of David a Savior, who is Christ the Lord. And this will be the sign to you: You will find a Babe wrapped in swaddling cloths, lying in a manger.' And suddenly there was with the angel a multitude of the heavenly host praising God and saying: 'Glory to God in the highest, and on earth peace, goodwill toward men!'" (Luke 2:10-14). 
He would grow up to be the Man of Sorrows, but for this brief time, mankind was told to celebrate and rejoice. The darkness of man was lifting and the dawn that had been so long in coming was finally breaking. How fitting is it then that we celebrate Christmas during the winter solstice, when the sun begins to shine longer? So instead of being annoyed with trite, silly retellings of this greatest story, or swept away with sentimental, fuzzy feelings, let us fill our December with the joy of this great invasion of our King. 
No more let sins and sorrows grow
Nor thorns infest the ground
He comes to make
His blessings flow
Far as the curse is found.
(Joy to the World, Isaac Watts) 
The joining of God to Man 
Imagine taking the energy, glory, and substance of all the stars in our galaxy and condensing them into a single grain of sand, which is somehow miraculously able to continue in existence with such a burden. That falls so short of the reality of the incarnation of Christ. All of who God is, in His omnipotence, omniscience, infinity, and Godship, all contained in one man, Christ Jesus — what could boggle the imagination more? 
The mystery of the incarnation has puzzled theologians and philosophers for ages, but Christmas is not about figuring out the mystery. It is about celebrating the mystery. The incarnation happened. God the Son, co-existent with God from eternity past, became one of us. He became a man, able to be measured in time and space. And this was not a temporary affair. This was not just something He had to do until we were rescued. No, there is a Man on the throne of the universe. Right now. This moment. With the same Adamic blood as ours running through His glorified human veins. With a heart that beats, lungs that breathe, a nervous system, a brain and two hundred and six bones that support His flesh. It is possible I could be taller than Jesus was. Or maybe we would have been the same height. 
This is the condescension of Christ, to join Himself to us in such an irreversible way. Throwing His lot in with us, becoming our Brother in every way possible. 
And we have time to get annoyed when "I Saw Mommy Kissing Santa Claus" plays at the grocery store? 
Christ by highest heav'n adored
Christ the everlasting Lord!
Late in time behold Him come
Offspring of a Virgin's womb
Veiled in flesh the Godhead see
Hail the incarnate Deity
Pleased as man with man to dwell
Jesus, our Emmanuel
Hark! The herald angels sing
"Glory to the newborn King!"
(Hark! The Herald Angels Sing) 
The Second Coming 
Many Christians observe the season of Advent leading up to Christmas, which Nick Dean has previously written about. One of the beautiful things about Advent is how we are encouraged to look beyond the Nativity scene and behold the second and final advent of our Lord to come. The Christmas story does not end after Joseph and his family escape to Egypt. The Christmas story is the story of our redemption, and will not end until our Savior returns to bring justice to the earth. 
Examine 2 Peter 3:10-13, "But the day of the Lord will come as a thief in the night, in which the heavens will pass away with a great noise, and the elements will melt with fervent heat; both the earth and the works that are in it will be burned up. Therefore, since all these things will be dissolved, what manner of persons ought you to be in holy conduct and godliness, looking for and hastening the coming of the day of God, because of which the heavens will be dissolved, being on fire, and the elements will melt with fervent heat? Nevertheless we, according to His promise, look for new heavens and a new earth in which righteousness dwells." 
As somber as the judgment against evil will be, we have much to rejoice in as we consider this Second Coming. This is not the reunion of a frightened child with an angry father. This is the marriage of a Bride and her Bridegroom. When we, the Church, will be "made like Him" (1 John 3:2), taking our rightful place as co-heirs and co-rulers with Christ over the new heavens and new earth, with no sin or shortcoming between us and perfect happiness in the presence of God the Father. All the mysteries of God will be ours to explore, searching out the unsearchable riches of Christ for all of eternity. This is the culmination of Christmas. 
O come, Thou Key of David, come
And open wide our heav'nly home ;
Make safe the way that leads on high,
And close the path to misery.
Rejoice ! Rejoice ! Emmanuel
Shall come to thee, O Israel.
(O Come, O Come Emmanuel) 
I hope as we enter into this familiar holiday that the weight of eternity will be felt by us all. That we will be able to see the substance of our faith through the hazy veil of Christmas symbolism and celebrate by faith the marriage supper that is yet to be realized. I hope that our hearts will be clear of the clutter of this world, that we will be able to intentionally "join the triumph of the skies" and in our feasting seek out the grace of God in every taste.
(Editor's Note:  This blog is used with permission and first appeared HERE on Engage Magazine.)
Comments will be temporarily unavailable. Thank you for your patience as we restore this service!
Please Note: We moderate all reader comments, usually within 24 hours of posting (longer on weekends). Please limit your comment to 300 words or less and ensure it addresses the content. Comments that contain a link (URL), an inordinate number of words in ALL CAPS, rude remarks directed at the author or other readers, or profanity/vulgarity will not be approved.