Friday, August 05, 2022 @ 07:05 AM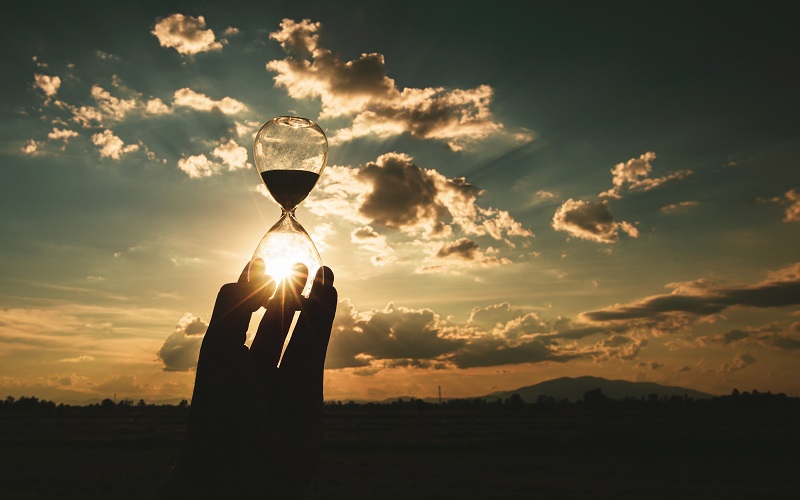 ATTENTION: Major social media outlets are finding ways to block the conservative/evangelical viewpoint. Click here for daily electronic delivery of The Stand's Daily Digest - the day's top blogs from AFA.
Guest Writer
Today's Guest Writer for The Stand
MORE
(Editor's Note: This article was first published in the May 2022 print edition of The Stand. It was written by Parker Kathleen May.)
"But if Time is really only a fourth dimension of Space … cannot we move in Time as we move about in the other dimensions of Space?"
This quote comes from the classic story The Time Machine by H. G. Wells. In this scene, the main character challenges his colleagues to consider the reality and ramifications of time travel.
Sadly, time travel is not a practical concept, but the fact that there are so many stories about it shows that humans are obsessed with time.
People who are always busy will complain that there is not enough time in the day, while others who do nothing all day gripe about how time moves too slowly – and that is probably where the appeal of time travel comes from. Even so, everyone can agree that time is valuable and should be used in the most efficient way possible.
Time according to the Word of God
One thing that our culture focuses on today is self. "Do what you want to make yourself happy," the world tells us. To do that, take the time to do whatever will make you feel good. It could be something as harmless as playing sports or being with friends, or it could be something damaging like substance abuse. It does not even need to be something active to take the time away. If someone feels better doing nothing and wasting the day away, then they should. That's today's "wisdom."
Contrary to how the world tells us to spend our time, the Bible tells us to do the opposite. Ephesians 5:16 instructs Christians to live "redeeming the time, because the days are evil." Christians know from the Bible that our days are numbered and that there is an end coming. The Bible tells us to use our time wisely because we do not know what will happen in the future.
The book of Colossians tells people exactly how they should live to use their time wisely. Verse 1:10 states, "Walk worthy of the Lord, fully pleasing Him, being fruitful in every good work and increasing in the knowledge of God."
Stewarding our time
As Christians, the Bible is pretty clear on how we should use our time. Our priority in life should be using our time to honor and glorify Him who gave us time in the first place. If man were to do exactly what he wanted, it would be defined by unrighteousness. Isaiah 55:8 makes it known that our ways are not the Lord's. Not having our focus centered on God will be harmful in the end, no matter how good it might feel in the moment.
Even though Christians are told certain ways on how they should use their time does not mean that they cannot do regular everyday things. Going to the movies, hanging with friends, or taking some time off is not wrong. These things can be enjoyed in thankfulness and to the glory of God. The danger comes when these earthly pleasures become idols.
Time is important, and unfortunately, we cannot go back in time like they do in the movies to reclaim moments we've lost. Using our time wisely is a crucial factor in life because once it is gone, we cannot get it back. The things of this world will not matter, but the time we used wisely to honor the Lord will have eternal value.