Wednesday, June 8, 2022 @ 10:30 AM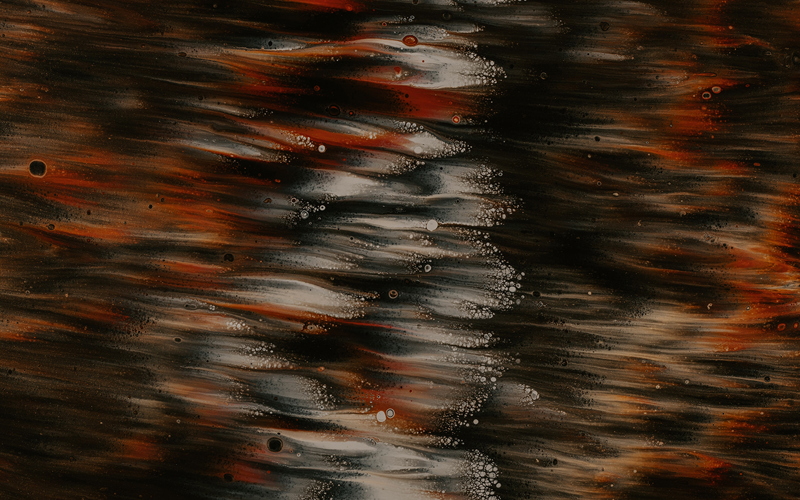 ATTENTION: Major social media outlets are finding ways to block the conservative/evangelical viewpoint. Click here for daily electronic delivery of The Stand's Daily Digest - the day's top blogs from AFA.
Jordan Chamblee
Engage Magazine
MORE
Think back on the day that you came to the Lord and were saved. What part did you play in your salvation? What did you trade to God in return for His favor? What payment did you offer Him for His love? Christians, we are utterly helpless. We are as useless in the rescue of our souls from the wrath of God as a dust mite is in saving a forest from a wildfire. We could not save ourselves, and we cannot save anyone else.
Yet God has given a sovereign command from the throne of heaven:
Go therefore and make disciples of all the nations, baptizing them in the name of the Father and of the Son and of the Holy Spirit, teaching them to observe all things that I have commanded you; and lo, I am with you always, even to the end of the age (Matthew 28:19-20).
The key to understanding this seeming contradiction is the last statement of the Great Commission. "I am with you always" is part of the command, not simply a comforting afterthought. Without God's activity, our evangelism would always be fruitless. Paul writes about the Christian's work of evangelism in his first letter to the Corinthian church:
Who then is Paul, and who is Apollos, but ministers through whom you believed, as the Lord gave to each one? I planted, Apollos watered, but God gave the increase. So then neither he who plants is anything, nor he who waters, but God who gives the increase. Now he who plants and he who waters are one, and each one will receive his own reward according to his own labor (1 Corinthians 3:5-8).
God Himself is the only power behind the growth of His church and the salvation of souls. We contribute nothing to salvation, but we do have the gift and privilege of being the vessels through which God acts and sends out His Word.
So how should the work of evangelism be done?
First, evangelism should be done in obedience. Taking part in God's work is not just a privilege; it is a command. The imperative is given in Matthew 28:19: "Go therefore and make disciples…" We are under orders from God to be His messengers, His disciple-makers, and the teachers of His law to a rebellious world. We should take this with all the seriousness and sobriety of an ambassador of the King of the Universe.
Second, evangelism should be done with confidence in the power of God. We know we have no strength to save anyone, not even ourselves. But we also know that God is more than powerful enough. He has said "I am with you always, even to the end of the age," so our evangelism should be marked by unfaltering steps and unwavering confidence in the power of God to accomplish His will.
Last, evangelism should be done in love, for God and the sinner. Love is often the central motivation for many aspects of Christian life. We obey God's command to make disciples, not because He needs us to, but because we love Him. We should evangelize, not because we can save anyone, but because we love the sinner.
We should also remember what Paul said in 1 Corinthians 3:8:
Now he who plants and he who waters are one, and each one will receive his own reward according to his own labor.
While reward should not be the primary motivation to labor in the work of evangelism, Paul considered it worth mentioning in his epistle. It would be a waste of time to search the Bible for details about what specific kinds of rewards await the believer if they are literal tangible treasures or something more transcendental, but this is what we do know: we believers await a transformation of ourselves and the whole of creation, a reshaping that will be rid of all sin and finally, gloriously, be in harmony with God.
The Spirit Himself bears witness with our spirit that we are children of God, and if children, then heirs—heirs of God and joint-heirs with Christ, if indeed we suffer with Him, that we may also be glorified together. For I consider that the sufferings of this present time are not worthy to be compared with the glory which shall be revealed in us. For the earnest expectation of the creation eagerly waits for the revealing of the sons of God. For the creation was subjected to futility, not willingly, but because of Him who subjected it in hope; because the creation itself also will be delivered from the bondage of corruption into the glorious liberty of the children of God. For we know that the whole creation groans and labors with birth pangs together until now. Not only that, but we also who have the first-fruits of the Spirit, even we ourselves groan within ourselves, eagerly waiting for the adoption, the redemption of our body (Romans 8:16-23).
We are children of God, and joint-heirs with Christ, in expectation to share in everything God has promised to Jesus. And we already have a foretaste of these things – the first-fruits of the Spirit, the work of God that is already conforming us to the pattern of Jesus Christ.
This is the great reward we expect at the end of our journey as Christians in a fallen world, and it is with this expectation that we gladly obey God's command to make disciples in His name.
Please Note: We moderate all reader comments, usually within 24 hours of posting (longer on weekends). Please limit your comment to 300 words or less and ensure it addresses the content. Comments that contain a link (URL), an inordinate number of words in ALL CAPS, rude remarks directed at the author or other readers, or profanity/vulgarity will not be approved.