Monday, November 21, 2022 @ 03:32 PM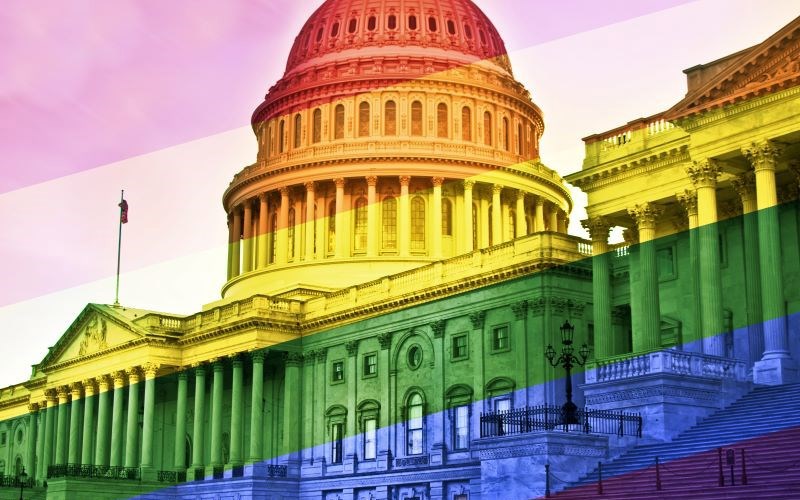 Contact Your U.S. Senator This Week to Save Religious Freedom
Friends, we are facing a giant. We need prayer, and we need a miracle. Fortunately, our God can slay a giant with nothing more than a small stone. But instead of slinging a stone, we need you to call and email your U.S. Senator and ask him/her to support Senator Mike Lee's efforts to amend the so-called Respect for Marriage Act (RMA).

We are all familiar with the story of David, how David as a shepherd boy defeated the mighty warrior Goliath. To defeat the giant, David didn't call a meeting and draw up an elaborate plan. He didn't scour the countryside looking for other brave shepherds who might join him. Instead he trusted God and used what God provided – which, frankly, wasn't much. As 1 Samuel 17:40 reports: "[David] took his staff in his hand, and chose for himself five smooth stones out of the brook and put them in a shepherd's bag … and he drew near to the Philistine."

We know you are busy this week. It's Thanksgiving! The enemy knows this too – and he's hoping you will be too busy to say a prayer, send an email, and make a phone call. But these prayers, these phone calls, these emails: these are the small stones that will give God the opportunity to work a miracle.
As you may have heard, last week the U.S. Senate took a key vote on the RMA. The vote was whether to shut down any opportunity for a filibuster, a time-honored tradition that allows a single senator to force the chamber to slow down and consider the consequences of significant legislation.

In spite of generating thousands of calls and emails, we lost that vote. Fortunately, there's a Plan B. My team just got off an important phone call with U.S. Senator Mike Lee. He is working on an amendment that actually protects religious freedom. But we only have until Monday, November 28, 2022, to get the word out and the pressure on.

Senator Lee confirmed that if the Respect for Marriage Act passes, it will be a crushing defeat for religious freedom in America. The RMA will very likely be used to deprive Christian adoption agencies and K-12 schools and colleges of their nonprofit status, unless they disavow their religious belief in one-man, one-woman marriage.

In an effort to pull in Republican votes, Democrats agreed to very weak religious freedom protections in the RMA. These protections were added to the RMA as the "Collins" amendment, sponsored by Maine Republican Senator Susan Collins. These protections will not help small business owners who will be sued when they refuse to recognize a same-sex marriage. They will not protect Christian adoption and social service agencies when they decline to work with same-sex couples. They will not prevent the IRS from trying to revoke the nonprofit status of K-12 schools and colleges.

We lost this vote because 12 Republican senators broke ranks and sided with the Democrats. These 12 Republicans are:

Mitt Romney (UT) … up for re-election in 2024
Shelley Moore Capito (WV) … up for re-election in 2026
Susan Collins (ME) … up for re-election in 2026
Cynthia Lummis (WY) … up for re-election in 2026
Dan Sullivan (AK) … up for re-election in 2026
Thom Tillis (NC) … up for re-election in 2026
Joni Ernst (IA) … up for re-election in 2026
Lisa Murkowski (AK) … re-elected in 2022 and up for re-election in 2028
Todd Young (IN) … re-elected in 2022 and up for re-election in 2028
Roy Blunt (MO) … retiring at the end of 2022
Richard Burr (NC) … retiring at the end of 2022
Rob Portman (OH) … retiring at the end of 2022

Some of these senators, like Roy Blunt, a once-conservative stalwart, are retiring. (Will this be Senator Blunt's legacy?). Others, like Joni Ernst, justified their vote for personal reasons. Said Ernst: "I have a good number of very close friends that are same-sex married."

Personal preference shouldn't come before the right to religious freedom. We need these senators to support the strong religious freedom protections being proposed by Senator Mike Lee.
We have prepared a message for you to send to each of your two senators, based on their vote on the so-called Respect for Marriage Act (RMA).
In addition to the message based on their vote, your message asks them to oppose the cloture vote on Monday and to vote for the Mike Lee amendment to be adopted. You can also add your personal note to the prepared message. As always, please be polite in your messages to elected officials.