Thursday, December 02, 2021 @ 03:23 PM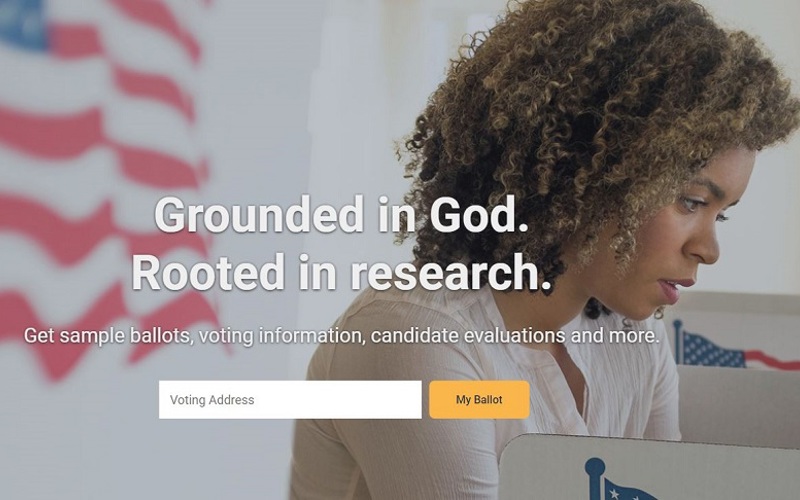 Stronger Together: AFA Action and iVoterGuide
I have a very exciting announcement to make, and it is one I believe will have a significant impact on the 2022 midterm primary and general elections.
You are among the first to know that AFA Action, the governmental affairs affiliate of American Family Association, is acquiring iVoterGuide – a Christian ministry dedicated to providing the nation's leading online voter education resource. For nearly a decade, AFA Action has partnered with iVoterGuide. Together, we will continue the robust evaluation of candidates on a broad range of issues including religious liberty, sanctity of life, national security, fiscal policy, and the second amendment. Candidate evaluations take into account campaign contributions, endorsements, survey questions, voting records, and public statements. There is no other reliable voter education resource of its kind.
iVoterGuide covers presidential and congressional races in all 50 states, and gubernatorial and legislative races in 21 states. With the acquisition of iVoterGuide, AFA Action will increase the statewide coverage from 21 to 37 states in 2022, which will prepare voters for the primary midterm elections next year.
This means over 12,000 candidates will need to be evaluated to make the AFA Action iVoterGuide available to voters in all 50 states. This is where we need your help. AFA Action will need to hire a significant number of researchers to compile and make this candidate information available to voters. The average operating cost per state is $30,000. Will you support this great initiative and help us reach as many voters as possible for the 2022 midterm elections?
AFA and AFA Action have locked arms with concerned Christians across America for decades to push back the forces of darkness and advance biblical values in America. Experience has confirmed what the Bible has taught us: We are stronger together. Financially supporting AFA Action now will help provide voter resources to the greatest number of voters for a maximum impact. The time to help is now!
AFA Action's acquisition of iVoterGuide is a game-changing merger, and we have seen God's favor through every single step of the process. AFA Action's acquisition of iVoterGuide gives us much hope that we will be able to put godly values back into our government. This is an exciting opportunity for everyone, and I hope you will join us through prayer and financial support.