Tuesday, October 26, 2021 @ 09:14 AM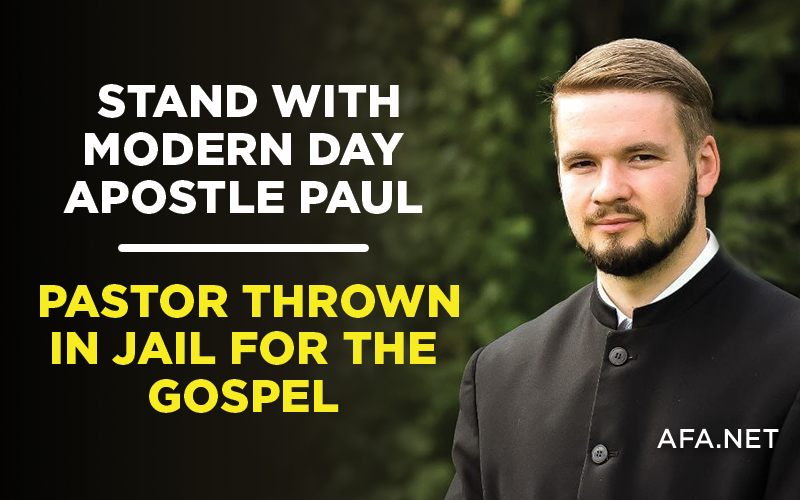 Canadian pastor refuses to give to Caesar what belongs to God
A Canadian pastor refused to compromise his faith and ended up spending extra time in jail.
Manitoba pastor Tobias Tissen was arrested last week for holding church services in violation of Canada's public health order which effectively prohibits church congregations from meeting to worship.
According to Fox News, Pastor Tissen was offered a release on the condition that he stop preaching at his church services. When he refused to compromise his faith in God, police continued to keep him behind bars.
"They had these conditions that I wasn't allowed to attend any gatherings that were in contravention of COVID-19," he said. "And that would automatically prohibit me from going to church and preaching. And I could not agree with that."
As Tissen spent time in prayer while in jail, he became convinced he had to stand up for religious freedom by refusing any stipulation that would not allow him to preach or go to church.
The pastor calls what happened next "miraculous." The conditions of his release changed and the government said it would no longer forbid him to hold a regular religious gathering and carry out his pastoral duties.
This is just one of a number of incidents in which the Canadian government has acted to stop church gatherings, including arresting pastors and blocking church parking lot entrances.
TAKE ACTION
Sign our letter of encouragement to Pastor Tobias Tissen. Let him know you are inspired by his bold stand for the gospel and will pray for him and his family in the days ahead.
October is Pastor Appreciation Month. If you really want to turn things around in this country then it has to begin in our pulpits. If you have a pastor who boldly proclaims God's Word, is aware of and cares about the responsibilities of being a shepherd of God's flock, and actually cares about the spiritual well-being of everyone in the church and community, then you have a jewel. I hope you will find a way to do something beneficial for your pastor and his family this month.    
I encourage you to read, "Do You Appreciate Your Pastor?" by Dr. Ray Rooney, Jr., editor of The Stand, AFA's daily blog, to learn the truth about the pressures your pastor faces each day.