Tuesday, March 3, 2020 @ 4:18 PM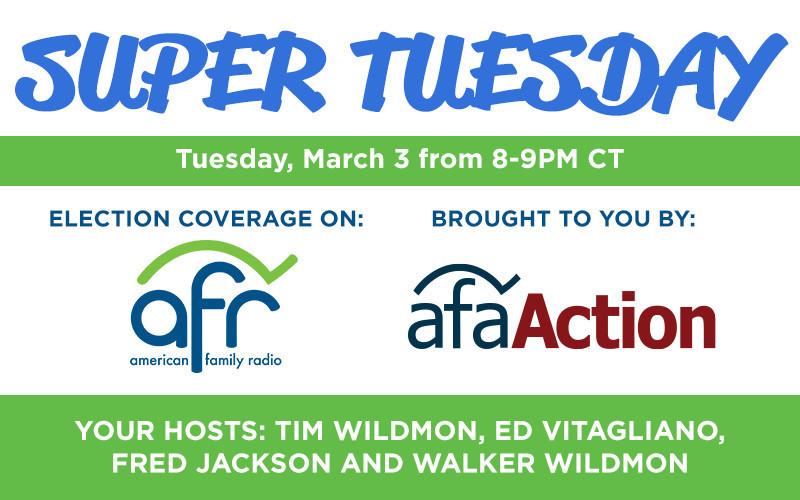 Super Tuesday Election Coverage From a Christian Perspective
AFA is hosting Super Tuesday Election Coverage tonight starting at 8:00pm CST. You can watch live online at AFR.net and on both AFR's Facebook and AFA's FaceBook page. You can also listen on your local AFR radio station (here's a map of stations).
Super Tuesday is when over a dozen states across the country hold primary or caucus elections. Most call this "Super Tuesday" because of the total number of delegates in these states to be awarded on one day. States holding GOP primaries on Super Tuesday but before March 15 will award their delegates on a proportional basis. This means there will be no Republican winner-take-all delegates during this time. States voting on March 15 or later will award their delegates on a winner-take-all basis.
Election Results of Super Tuesday will be hosted by Tim Wildmon and guest hosts Ed Vitagliano, Fred Jackson and Walker Wildmon. We will keep you updated as the election results come in. Join us as we provide election commentary and results.
Get the FREE AFA Action App for IPhone and Android here.
Please forward this important message to your friends.