Friday, January 24, 2020 @ 2:40 PM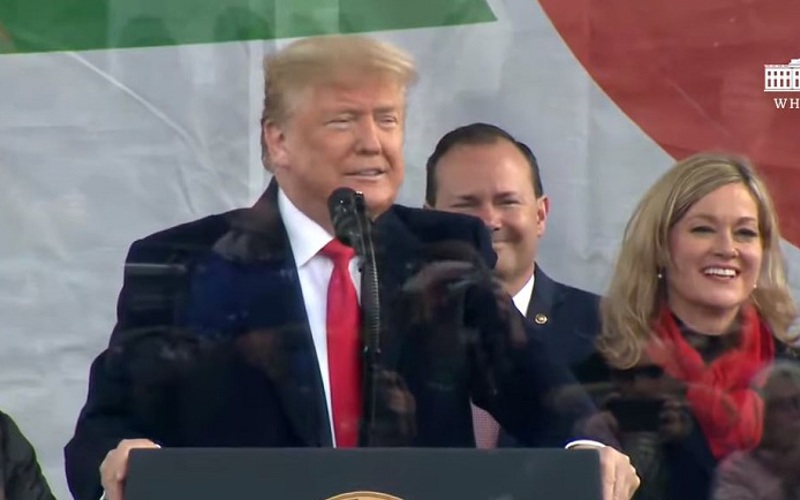 "Above all, we know that every human soul is divine and every human life, born and unborn, is made in the holy image of Almighty God." - President Donald Trump, January 24, 2020
Today, President Donald Trump made history by being the first sitting president to speak in person at the annual March for Life in Washington, D.C. I have included the video of his speech here.
President Trump has followed through on his campaign promises to be a pro-life president and make protecting the lives of innocent unborn babies a priority. Because of this commitment, Trump and his administration have been vilified by the liberal news media, liberal politicians, and the Hollywood elite. 
Please continue to pray for President Trump and Vice President Mike Pence, and pray that we will see the end of abortion in America one day soon.