Wednesday, January 03, 2018 @ 07:56 AM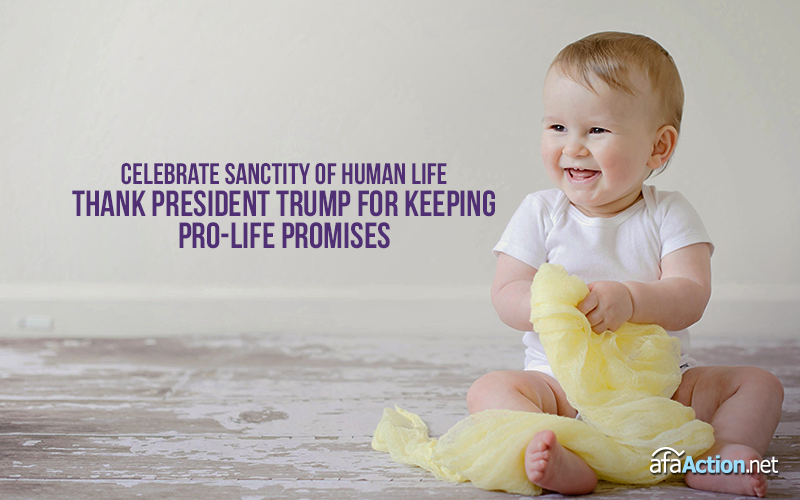 Sign petition thanking President Trump for pro-life victories in 2017
President Donald Trump begins the New Year with many pro-life accomplishments. During the U.S. Presidential campaign, then-candidate Donald Trump made several commitments in a letter to the pro-life community.
President Trump committed to:
Nominate pro-life justices to the U.S. Supreme Court.
Sign into law the Pain-Capable Unborn Child Protection Act, which would end painful late-term abortions nationwide.
Defund Planned Parenthood as long as they continue to perform abortions and reallocating their funding to community health centers that provide comprehensive health care for women.
Make the Hyde Amendment permanent law to protect taxpayers from having to pay for abortions.
In 2017, President Trump clearly demonstrated a commitment to keep his pro-life promises.
President Trump has:
I encourage you to pray for President Trump and that he will remain committed to fight for the sanctity of human life.
Sign the AFA petition thanking President Trump for nominating pro-life judges and for advancing pro-life legislation and policy.