Thursday, July 26, 2018 @ 9:49 AM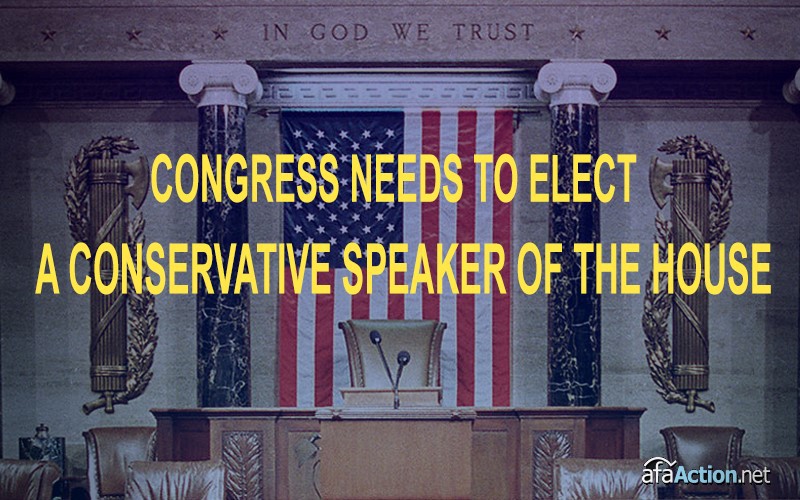 Breaking: Jim Jordan to run for House Speaker position
Speaker Paul Ryan (R-WI) announced he will not seek reelection this November. This will open the highest leadership position in Congress. It will be the rank-and-file members of Congress who will select Ryan's replacement as Speaker.
Several names have surfaced as Ryan's replacement: Kevin McCarthy, Majority Leader (R-CA); Steve Scalise, Majority Whip (R-LA); and Jim Jordan, Freedom Caucus (R-OH). McCarthy and Scalise are Ryan's top lieutenants. They are establishment Republicans who will continue business as usual.
The good news is that Rep. Jim Jordan (R-OH) just announced his intent to run a campaign for the Speakership position.
Help AFA mobilize grassroots support behind the proven conservative Jim Jordan
AFA Action's legislative score card shows both McCarthy and Scalise, as indicated below, scoring much lower than Jordan. The table below also indicates their composite scores from other social and fiscal conservative groups. Jordan's composite score (99%) is significantly higher than both McCarthy (64%) and Scalise (70%).
The next Speaker of the House must be a great leader, not just a good one. Congress needs a Speaker who has a proven track record with a convictional vision of greatness to restore and defend the constitutional republic of the United States of America. Jim Jordan displays such qualities. 
Congressional conservatives should not make behind-the-scenes deals with current leadership on who the next Speaker will be. Instead, House Republicans need to select Jim Jordan, a proven conservative Speaker.
Take Action: Donate to AFA's grassroots campaign to elect Jim Jordan as the next House Speaker.