Donald Wildmon
Founder and Chairman Emeritus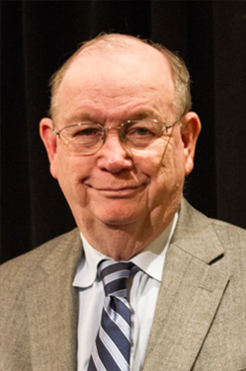 Rev. Donald E. Wildmon is Founder and Chairman Emeritus of American Family Association (AFA) and American Family Radio (AFR). AFA is a pro-family advocacy organization with over two million online supporters and approximately 170,000 subscribers to its monthly flagship publication the AFA Journal.
In 1991, AFA started the AFR network which now consists of nearly 200 radio stations and built more stations in a shorter period of time than any other broadcaster.
AFA's online news service, Onenewsnow.com, has quickly become one of the most widely read and trusted news sources for conservatives with the goal is to ensure the Christian conservative perspective on the day's important news events is presented without the liberal bias that has become so prevalent in the secular media.
Don's national influence and ability to generate grassroots activism manifested itself profoundly during the 2004 election in the values voter turnout and impact. Over the past thirty-three years, he has led numerous successful campaigns to protect the family from obscenity and indecency, leading some companies, including Burger King, Clorox, S. C. Johnson, and Ford Motor Company to change their advertising policies. 
He has received awards for his commitment to traditional values, has appeared on numerous national television shows and has been featured in The New York Times, The Wall Street Journal, USA Today, TIME, Newsweek, People and TV Guide.  He has authored twenty-two books.  Don earned his MDiv. from Emory University in 1965 and holds honorary doctorates from Asbury College and Wesley Biblical Seminary. After serving in the U.S. Army's Special Services, he pastored churches from 1965 until he founded the National Federation for Decency in 1977, which became AFA in 1988. 
He and his wife, Lynda, have four children and six grandchildren.