Thursday, May 24, 2018 @ 12:37 PM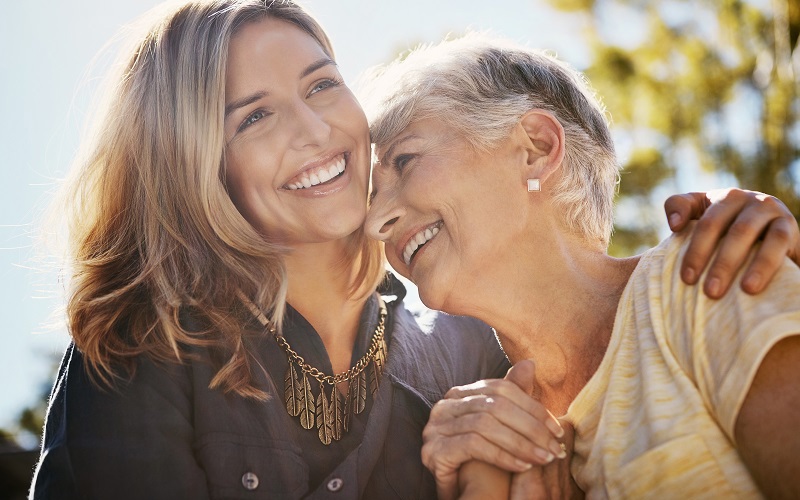 ATTENTION: Major social media outlets are finding ways to block the conservative/evangelical viewpoint. Click here for daily electronic delivery of The Stand's Daily Digest - the day's top blogs from AFA.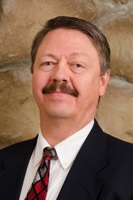 Mark Oss
Audio Producer
MORE
Not long after we were married, my wife and I moved from an apartment in Denver, Colorado to Milaca, Minnesota where both my mother and father were born and raised.  I have a couple generations of aunts and uncles and cousins who still live in that area.  We moved there to help care for my grandfather.  I got a job at the local radio station, and my wife, Evelyn, became friends with my Grandma Caroline.  They were fishing buddies and while I was working, they were fishing…almost every day.  I envy all the time my wife got to spend with my grandma…not to mention all the time she got to spend fishing.  But Evelyn and Grandma Caroline became best buddies. 
One weekend, one of my grandma's brothers, Uncle Fred invited us to his property up on Mille Lacs Lake for the annual spring sucker run along with 10 or 12 extended family members.  Uncle Fred had a creek on his property which emptied into the lake, and what we would do is station a couple of people with a seine net, stretched out between them, downstream near the mouth of the creek.  The rest of us would slowly poke around the edges and holes upstream in the creek to frighten the red horse suckers which would then run downstream toward the lake and end up in the net.  It was perfectly legal and a fun way to catch a bunch of sucker fish in a relatively short time. 
Redhorse suckers, by the way, are a kind of carp.  Their mouth is on the bottom of their head and they feed by sucking algae and whatever else they find off of rocks or the bottom of the creek.  I guess they have a slight reddish hue, but I have no idea where the horse thing comes in.  They look nothing like a horse.  And when we caught them, the plan was to pickle them which is about the only way I know to make a red horse sucker worth eating.  But pickled sucker is delicious!  It's every bit as good as pickled herring.  Maybe even better if you get a good sucker.
Anyway, the people upstream scaring the suckers were called the beaters.  Now, if I didn't make it clear earlier, we were not standing on the shore poking with sticks.  We were in the water, working as a team, standing in a line so none of the suckers would turn around and escape upstream.  The creek was maybe 20 feet wide and mostly flat on the bottom and let me tell you, that water was cold!  And no wonder.  It was spring in Minnesota.  Just a few weeks earlier that water had been ice!  Every winter in Minnesota the lakes, rivers, and creeks all freeze, and the ice usually gets 3 feet thick or more.  The creek we were standing in was only about 3 feet deep, so, presumably, this creek had been solid ice.  How the suckers survive that I don't know. 
Well, the beaters were primarily men.  We didn't make Grandma Caroline get in that cold water.  And as usual her buddy, my wife, was by her side as they watched from the shore.  As I recall, the shoreline was about 3 feet above the surface of the water, and the shore was a steep drop-off, like a dirt cliff, into that cold, gravel-bottomed creek.  I don't even remember how many suckers we caught that trip but I do remember what happened next.  Somewhere in all the excitement of beating and netting and suckers running, Grandma Caroline lost her balance.  She started flapping her arms and then spun around and caught Evelyn by the hand.  Now Grandma was not a very big woman at that point in her life, but apparently she had teetered so far over the edge that it became apparent she was about to pull Evelyn in with her.  Well, the water wasn't flowing very fast, and the gravel at the bottom was pretty small. 
Grandma Caroline was about 75 years old, but she was a tough old bird.  Evelyn considered all those things in an instant and then let her go.  Grandma made a huge splash as she landed in the water (ka-woosh!)  It was like the best cannonball you could imagine.  We probably shouldn't have laughed at her, but we did.  Grandma got to her feet in a hurry and yelled, "Evie, you dropped me in the water!"  And Evelyn said, "Better for only one of us to get wet instead of both."  And you know what?  Grandma Caroline agreed.  We helped her out of the water dripping and sputtering, got her dried off and gave her some hot chocolate, and Grandma Caroline and Evelyn remained best buddies until the day grandma died.
Another funny thing about Grandma Caroline…if ever we were eating with her and asked how her food was she would say "it's hot," or "it's not very hot."  I don't know if she was trying not to insult the cook or if flavor was actually less important to her than temperature.  But that's as close as I can come to a Grandma Caroline story to illustrate my point.  She was gracious and sincere.  She was also considerate of others and well-mannered.
Grace and sincerity are increasingly rare these days.  In fact, doesn't it seem manners and courtesy, in general, are on the wane?  That's what brings me to my thoughts about the phrase "you're welcome…"
Have you noticed that the traditional response to "Thank you," which used to be "You're welcome," is being replaced by the phrase, "No problem?"  Maybe it's just a general erosion of manners.  Maybe my family is in the minority since we still regularly say please and thank you.  We even use that kind of honoring language with servers and cashiers.  But more and more often when we say "thank you," the response is, "no problem."  Now, that may seem nice enough but if you think about it, by saying "you're welcome" a person is expressing that they are happy to have served you or to have done whatever you are thanking them for.  Whereas the phrase "no problem" is like saying "I didn't mind helping you," or "you didn't inconvenience me too much, I guess."  It's a subtle difference, and maybe I'm becoming an old fuddy-duddy.  But I think this trend away from manners is a trend toward selfishness.  Because, really, the older phrase, "you're welcome" focused on the person to whom it was being said, whereas the phrase "no problem" is more self-centered.
Remember: 
In humility value others above yourself (Phil. 2:3).
Even Jesus did not come to be served, but to serve (Matt 20:28).
God loves a cheerful giver (2 Cor 9:7).  We can cheerfully give of ourselves without feeling put out.
And the biggie: 
Do to others what you would have them do to you, for this sums up the Law and the Prophets (Matt 7:12). 
I tell people, "You're welcome," because that's what I would like them to say to me.  Maybe I'm joining the ranks of the offended, but I would rather people tell me you're welcome.  After all, it is more gracious and sincere.
And if you say, "no problem" old folks and careful listeners might figure out your true meaning.
Please Note: We moderate all reader comments, usually within 24 hours of posting (longer on weekends). Please limit your comment to 300 words or less and ensure it addresses the content. Comments that contain a link (URL), an inordinate number of words in ALL CAPS, rude remarks directed at the author or other readers, or profanity/vulgarity will not be approved.