Wednesday, September 21, 2022 @ 12:35 PM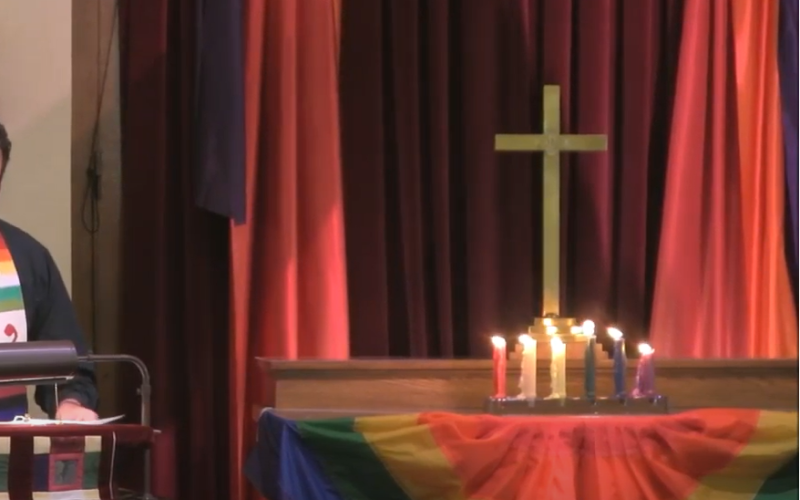 ATTENTION: Major social media outlets are finding ways to block the conservative/evangelical viewpoint. Click here for daily electronic delivery of The Stand's Daily Digest - the day's top blogs from AFA.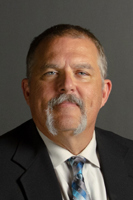 Dr. Ray Rooney, Jr.
Digital Media Editor
MORE
"A man who wants to lead the orchestra must turn his back on the crowd" (Max Lucado).
"Really great moral teachers never do introduce new moralities: it is quacks and cranks who do that" (C.S. Lewis in Mere Christianity).
I've only been around for sixty years but I cannot remember a time in my entire life when leadership across the board was in such a paltry state. Leadership in politics, education, finance, industry, and unfortunately and emphatically…even spirituality is at an all-time low. When Matthew said that Jesus looked at the crowds and had compassion on them because they were "like sheep without a shepherd" (Matthew 9:36) he was referring to gatherings of Jews in Israel who were afflicted with living under terrible spiritual leadership. I wonder how Matthew would characterize and describe Christian leadership today?
Here in America, we are in the process of destroying what the Founding Fathers worked so hard and sacrificially to put into place. We are becoming a wasteland of crime, indifference, narcissism, and class hatred. Our leaders in politics and education are more interested in making sure our children and youth know they have a choice of pronouns for self-revelation than making sure they know how to correctly identify and use any of them in a sentence. Likewise, for many who wield authority in American Christianity. Our church leadership is more interested in yoking unbiblical sexual behavior to godliness than it is in spreading scriptural holiness.
I recently concluded a sermon series on the Exodus. Not just the book of Exodus but the journey from the ark in the Nile River to the encampment of the Hebrews on the banks of the Jordan River opposite Jericho (from Exodus to Joshua). I have been thinking a lot about two important figures during that time who wielded a great deal of religious influence on God's people. And not in a good way. I'm referring to Aaron (Moses' older brother) and Balaam (a prophet for hire). I'm convinced their progeny has a stranglehold on the church in America.
Aaron, of course, was Moses' right-hand man. He often spoke for Moses (and God) directly to Pharaoh during the ten plagues. Upon reading carefully, however, he had a bit of Cain inside him. He was, after all, older than Moses (just as Cain was Abel's older brother). Also, like Cain, you can tell he resented his older brother's relationship with God. In Numbers 12 Aaron and Miriam (their sister) complained about Moses' standing before God:
"Has the LORD indeed spoken only through Moses? Has he not spoken through us also?" (Numbers 12:2).
Suffice it to say, God Himself straightened the two complainers out. The point is that it reveals Aaron's jealousy. He wanted more honor and respect than he believed he was getting. It goes a long way in explaining why he was so quick to write off his own brother after he was absent for forty days on the top of Mt. Sinai. The sad story is told in Exodus 32, and we typically refer to it as the 'golden calf episode.'
The Hebrews came to Aaron to complain that Moses had been gone too long and probably wasn't coming back. They told Aaron to fill the leadership void demanding that he make "us gods who shall go before us" (Exodus 32:1). Aaron didn't hesitate to write off his younger brother and take his place.
Take off the rings of gold that are in the ears of your wives, your sons, and your daughters, and bring them to me (Exodus 32:2).
So, he made them their golden calf. But look what he told them next:
"Tomorrow shall be a feast to the LORD."
How about that? The people demanded an idol and the so-called spiritual leader in place quickly complied and then decided they needed to include God in their sin! And by the way, when the text says that the people then ate, drank, and rose up to play it's not talking about horseshoes. The Hebrew word translated "play" was also used in Genesis 26:8 and translated "laughing" ("sporting" in the KJV). You can't tell a woman is another man's wife because she is laughing with him. Illicit sex is what Exodus 32:6 is talking about (see 1 Corinthians 10:7-8). Are any bells ringing yet?
Our Mediator (Jesus) has gone up just like Moses did. And in His absence, the people have clamored for change. Culture has demanded new sexuality and they want it deified. The Aaron's of the church whose only interest is in self-promotion have fashioned another golden calf (homosexuality, transgenderism, and gender fluidity). Everyone knows that it is just another shiny idol but our Aarons don't care because they are starved for recognition, adulation, and power just like Moses' brother was. And just as Aaron did, they try to legitimize their new golden calf by tying it to God. "This is of the LORD," they shout while behind their pulpits and clothed in their episcopal royal robes adorned with rainbow stoles. And all the while in the background the people are "playing" because that's how you honor this new golden calf (the same as the old one).
Aaron should have turned his back on the people and stared up at the top of Mt. Sinai because Exodus 24:15-18 says that the glory of God was visible on the top of the mountain the whole time Moses was up there. It's not like God was nowhere to be found. Religious leaders like him today should have turned their backs on the obviously sinful demands of the people and looked intently in the Bible. A lot of people lost their lives because of Aaron's failed leadership (see Exodus 32:28; 35). There is not one word in the Bible that indicates Aaron was either remorseful or took responsibility for those deaths. Likewise, I don't know of a single preacher, seminary professor, superintendent, or bishop who acknowledges the devastation that their sexualized golden calf has wrought upon their flocks either physically or spiritually.
When confronted by the sudden return of his brother from the top of Mt. Sinai Aaron stuttered and stammered that he didn't know how the golden calf came to be. He lied and said he only took everyone's gold and "threw it in the fire, and out came this calf" (Exodus 32:24).
I wonder what today's Aarons are going to say to Jesus when He comes back down? Oh wait, I don't have to wonder about that. It's recorded for us in the Sermon on the Mount:
Not everyone who says to me, 'Lord, Lord, will enter the kingdom of heaven, but the one who does the will of my Father who is in heaven. On that day many will say to me, 'Lord, Lord, did we not prophesy in your name, and cast out demons in your name, and do many mighty works in your name?' And then I will declare to them, I never knew you; depart from me, you workers of lawlessness' (Matthew 7:21-23).
Sexual perversion walked right out of the pages of the Bible just like the golden calf walked out of the fire. Who knew? God. That's who.
(Editor's Note: watch for the follow up blog about Balaam and spiritual leadership.)
Please Note: We moderate all reader comments, usually within 24 hours of posting (longer on weekends). Please limit your comment to 300 words or less and ensure it addresses the content. Comments that contain a link (URL), an inordinate number of words in ALL CAPS, rude remarks directed at the author or other readers, or profanity/vulgarity will not be approved.