In 2022, the culture war reset, and you played a critical part!
Dear Faithful AFA Supporter,
I am overwhelmed with thankfulness for you, and I want to tell you why.  
In at least two major ways, God used your prayers and support in the past year to create an undeniable sense of renewal and optimism in our fight for Christian values in America.
First, your support enabled AFA to play an important role in the crafting of the Mississippi law that was at the heart of the case that went to the U.S. Supreme Court. In Dobbs v. Jackson Women's Health Organization this past June, the high court overturned Roe v. Wade, the 1973 ruling that effectively legalized abortion nationwide and resulted in the death of over 63 million babies.
Second, in March, the offices of AFA moved into the new Don Wildmon Center for Cultural Transformation, a 20,000-square-foot, two-story facility that serves as our new campus hub.
The name honors my dad who started this ministry in 1977 with a mimeograph machine on his kitchen table. Every day I walk into this new building, I'm reminded of his tenacious efforts as well as your faithfulness and generosity. 
Today, with grateful hearts and a steadfast commitment, we stand ready and able to engage the culture for Christ for another half-century.
I encourage you to do the same by staying connected to AFA in 2023 and experiencing, with us, the renewal of AFA's mission and vision that these and other events have stirred.
There is so much more to report to you about how your investment in AFA informed, inspired, and motivated Christian activists across the nation in 2022. We feature some of these in the enclosed brochure that we've titled Remember the Past, Engage the Present, Envision the Future.
In addition, I have a special Christmas gift for you. I invite you to watch an adaptation of a story that has helped millions of Christians over the centuries remain faithful to God: the story of John Bunyan's The Pilgrim's Progress. This beloved allegory, written in 1678, is a tale about the seriousness of spiritual warfare and the dangerous path Christians often take through enemy-occupied territory. Just visit afa.net/pilgrims where you'll be connected to the video stream.
Then, in appreciation for your generous gift, I also want to send you The Pilgrim's Progress DVD. Your family would have a wonderful time watching it together during the holidays. And it's perfect for your church, Sunday School class, or small group. 
READ MORE
AFA partnered with Revelation Media to produce this new adaptation. The goal of our involvement was to equip Christians to expect, recognize, and withstand the attacks of the Evil One as we journey through life.
Use the form below to request your copy today.
When you watch The Pilgrim's Progress DVD, stream a video on AFA Streaming, read an article in The Stand magazine or blog, or listen to a show on American Family Radio, I hope you take satisfaction in knowing that your role is essential in making all this possible.
The future of our liberties – as well as those of our children and grandchildren – depends on Christian citizens doing their part to preserve America's foundational principles that are grounded in biblical truth.
I often say … the battle is real, and God has put your AFA
in the thick of it – without apology, fear, or regret.
That's why I humbly ask you to continue your support of AFA in 2023 beginning with a tax-deductible gift this Christmas. Our nation needs us on the front line of the battle for the soul of America.
In the name of our Savior, Jesus Christ, I pray you and your family have a blessed and joyful Christmas that refreshes and prepares you to serve Him in even greater ways in the coming year.
P.S. You'll have unlimited access to all the videos on AFA Streaming when you become a Great Commission Partner by making an ongoing monthly donation. Some of the most popular videos include:
The Political and Cultural Engagement of the Believer by Robert Jeffress
Marriage, Family, Life Conference sessions
A Biblical Response to Critical Race Theory by Meeke Addison
Becoming a Great Commission Partner is easy. Visit afa.net, select the "Support Us" tab, choose "Donate" from the drop-down menu, and you're on your way! Or use the form below.
Read More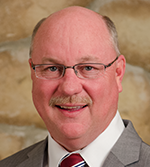 Tim Wildmon is President of American Family Association and American Family Radio. AFA is a national organization that advocates for the biblical teaching on morality and values. Tim host a daily program on AFR's 180+ stations. He has appeared many times on all the major television networks including the Fox News Channel and CNN. He has written for USA Today, Focus on the Family and several other national publications.
Tim joined AFA in 1986. He has been married to his wife Alison since 1984, lives in Tupelo, Mississippi, and has three children and seven grandchildren. He is a graduate of Mississippi State University with a degree in journalism.