Dear AFA Supporter and Christian Activist,
If you're like me, you've spent a lot of time and energy recently fixated on the overwhelming issues that have converged on America – the coronavirus pandemic, families and businesses struggling to stay financially afloat, the racial demonstrations across the nation, and the national elections just around the corner.
But let me assure you that although we've been focused on other issues in recent months, the movement to brainwash America into accepting transgender and homosexual madness has not slowed down. If fact, it's gaining momentum.
How are you and your church responding?
Let me tell you about recent propaganda efforts by the sexual radicals. Three major films that promote sexual and gender anarchy have been released or are in the pipeline:
Pray Away was screened at major film festivals and received rave reviews. The Hollywood Reporter said it was "a sobering account of Christian intervention rooted in toxic homophobia."
Conversion is an upcoming documentary that takes aim at both the psychological efforts and Christian "spiritual interventions" to change sexual identity, practices that the film describes as "barbaric" and akin to "torture."
An upcoming Lifetime movie, How We Sleep at Night: The Sara Cunningham Story, will be directed by actress Jamie Lee Curtis. It is the story of a Christian mom who came to accept her son's homosexuality and same-sex marriage.
AFA will not be silent. To counter the radicals' propaganda, we must clearly proclaim the truth of Scripture with the grace of the gospel of Jesus Christ – first to Christians and churches, and then to the culture at large.
And that's what our team at American Family Studios has done in a new original feature-length documentary titled:
In His Image: Delighting in God's Plan for Gender and Sexuality.
Produced by M.D. Perkins and AFS director Austin Brooks and directed by Kendra White, In His Image is one of the most important projects AFA has ever undertaken.
By the way, this is the same team that produced The God Who Speaks, A Time to Speak, and Summer Snow, as well as the kids' animated series Ryan Defrates.
If you are struggling to understand how to respond biblically to the sexual anarchy that underlies so much of America's moral decline, you must see "In His Image."
Like the gospel of Christ that is the foundation of the film, the message of In His Image proclaims both truth and grace as it reaches deep into the Scripture to clearly unpack God's purpose for human sexuality.
Listen, we all know that in nearly every church and every family there are sons, daughters, and even spouses who are confused, hurting, and in bondage.
Are you and your church ready to answer the tough questions that are being asked?
Can you be gay and be a Christian?
What if someone genuinely feels trapped in the wrong body?
Did God make me this way?
Is change possible?
Why not just "live and let live?"
How do I reach someone I love who is in sexual sin?
 Through biblical teaching, powerful testimonies, and scientific evidence, In His Image answers these questions and more.
READ MORE
The film is scheduled for general DVD release in early 2021.
You see, I need your help to promote and distribute In His Image. These days, promotion and distribution are the most expensive parts of getting a film widely viewed.           
Our plan to distribute In His Image includes:
Exclusive DVD release to our AFA family. With your generous gift today, you'll be the first to receive In His Image.

Pre-Register to watch the 

Special Sneak Preview

 

online for FREE on August 1.

The Special Sneak Preview will feature:

- Sneak peak of the life-changing testimonies of former LGBT individuals featured in the documentary.

- Behind the scenes look at the spiritual warfare behind the making of such a controversial film.

- Special message from AFA President Tim Wildmon.

Timely showings in select churches.

General release in early 2021 that will hopefully include a national television showing.
Once you donate below please visit inhisimage.movie for more information.
When In His Image is offered to the public, we're expecting major counterattacks against AFA that will probably dwarf anything in our ministry's history. Nevertheless, the truth must be spoken with courage and compassion.
The sexual radicals won't stop until everyone has succumbed to their destructive ideology and Christians are completely silenced.
So let me ask once again:
Are you and your church prepared to respond?
In His Image can start the process of equipping you and your church to understand what is happening in our culture and to proclaim, with both boldness and humility, the freedom found in God's purposes for human sexuality.
With prayerful reliance on the Father, we can do no more.
Please make a generous gift today and share the redemptive hope of the gospel presented in In His Image.
Read More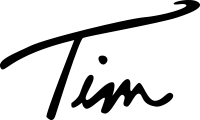 Tim Wildmon, President
American Family Association
About Tim Wildmon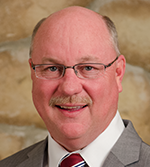 Tim Wildmon is President of American Family Association and American Family Radio. AFA is a national organization that advocates for the biblical teaching on morality and values. Tim host a daily program on AFR's 180+ stations. He has appeared many times on all the major television networks including the Fox News Channel and CNN. He has written for USA Today, Focus on the Family and several other national publications.
Tim joined AFA in 1986. He has been married to his wife Alison since 1984, lives in Tupelo, Mississippi, and has three children and seven grandchildren. He is a graduate of Mississippi State University with a degree in journalism.