Wednesday, February 12, 2020 @ 1:55 PM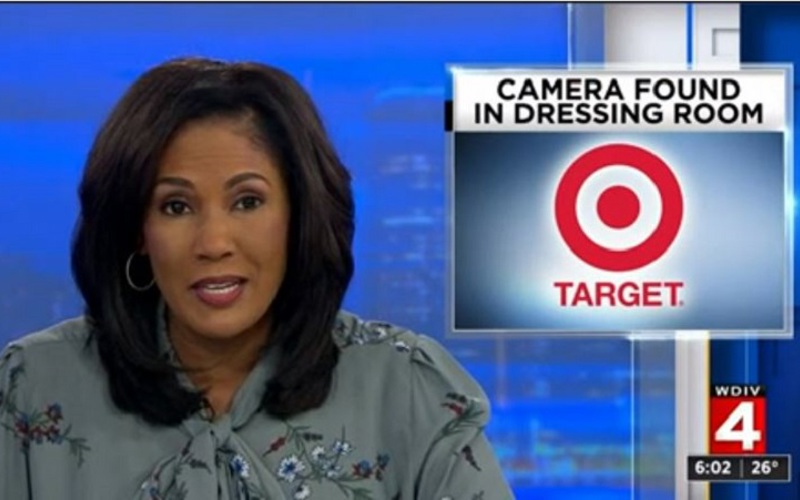 This, my friends, is truly intolerable.
On January 21, the very day that AFA once again called on Target to keep men out of women's restrooms and fitting rooms, a 46-year-old man was arrested for setting up a hidden camera in a fitting room of an Auburn Hills, Michigan, store. The man is a registered sex offender who was videoing a teen girl changing clothes – a common scenario for such incidents.
WXYZ Detroit reported that the man was charged with surveilling an unclothed person, capturing/distributing an image of an unclothed person, eavesdropping with a device, and two counts of using a computer to commit a crime.
Target's pathetic response: "At Target, we have no tolerance for this behavior in our stores. …"
For a company that expresses "no tolerance" for repeated sexual criminal behavior inside its stores, it does absolutely nothing to stem the tide of men entering women's restrooms and fitting rooms totally and completely unrestricted.
This, my friends, is truly intolerable. Target can propose to care all it wants, but the only real way to stop these continuous sexual assaults against women and girls is for Target to restrict men from certain areas of its stores.
TAKE ACTION
There are still people you know who are unfamiliar with Target's dangerous policy.
Will you help spread the warning and let your family and friends know about the Target boycott?
Forward this information to friends and family. Invite them to sign the boycott pledge at www.afa.net/target.
Call Target headquarters at 612-304-6073 and personally let them know you are boycotting its stores.
Voice your concerns on Target's Facebook page.
Support our ongoing efforts to promote the Target boycott. Make your tax-deductible donation today!