Tuesday, September 1, 2020 @ 8:51 AM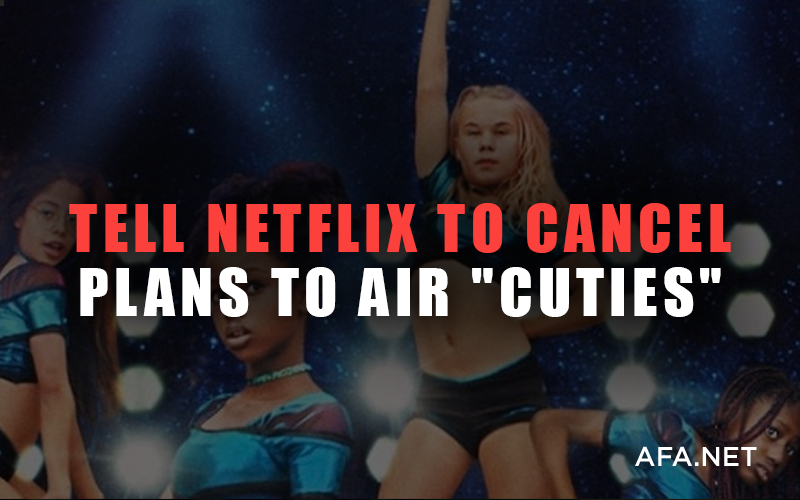 Your 10 second action could be the difference maker!
Thank you for signing our petition to Netflix, urging it to cancel its September 9 plans to air 'Cuties.'
So far, Netflix has dismissed the concerns of more than 59,000 parents, grandparents and others who have told Netflix that it has crossed the line by offering a movie that sexualizes children as young as 11 years old.
Help the petition reach 100,000 signers, urging Netflix to put children first by cancelling plans to broadcast 'Cuties' around the world.
Copy and paste this link to your Facebook page - https://bit.ly/34WsMdQ
Netflix knows that this kind of film will only serve to feed the dark, depraved minds of pedophiles and child molesters.
Everyone knows at least one person who will stand with us and let Netflix know that using children to promote filth and depravity is too much.
Your 10 second action can make a tremendous impact!
Simply copy and paste https://bit.ly/34WsMdQ to your Facebook page to easily and quickly share this important issue with your friends. They, too, can sign the petition to Netflix.
Thank you in advance for taking action and helping send a clear message to Netflix that sexual exploitation of children is not entertainment.
If you will reach out to just one more person who will sign the petition, our efforts against Netflix will help us reach our goal of 100,000 voices strong.