Monday, April 10, 2017 @ 1:56 PM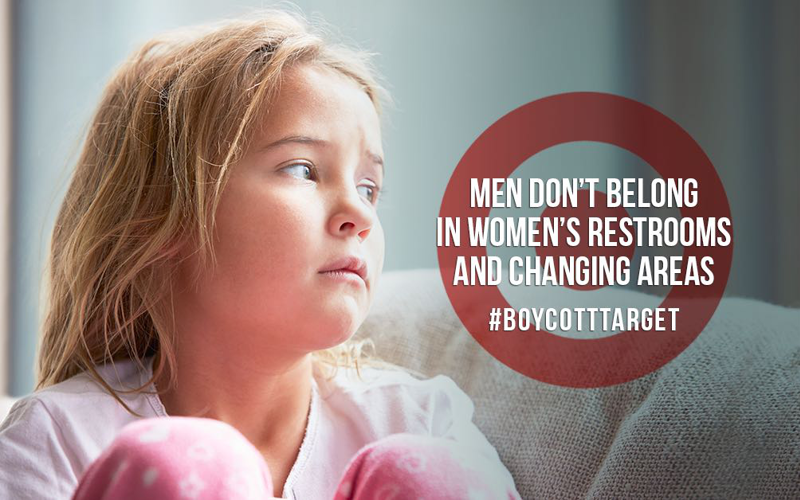 Let's reach 1.6 million pledges!
We are VERY close to reaching the 1.6 million signature goal on the Target boycott. Your help is critical as we approach the one-year anniversary since we launched the boycott.
At the time I send you this email, 1,484,630 people have pledged to boycott Target until it reverses its dangerous policy of allowing men into women's restrooms and dressing rooms. You can see the very latest count here. 
Just how dangerous is Target's policy to its customers? Just last month, a man was allowed inside a Tennessee Target store dressing room without any restriction at all.
According to the police report, "the suspect had been in and out of the dressing room for over an hour before he was caught taking photographs of the victim. I [the officer] observed around 5 or 6 other women enter the dressing room during this time, with each time the suspect entering the dressing room and exiting a short time after the females leave."
Help us reach the 1.6 million signature mark.
Please, please….forward this email to just ONE FRIEND who you think should know that Target allows men in women's restrooms and dressing rooms. Forwarding it to just one friend will help us reach our goal of 1.6 million pledges.
When you forward it, please consider changing the subject line to a personal note from you. Here are a few samples:
Have you heard about what happened at Target?
I'm boycotting Target…and you should too!
Target is not a safe place for women and children.
Secondly, reach more friends by sharing this on your Facebook page.
Thirdly, if you haven't signed the boycott pledge, please sign it today!