The speakers will include AFR host Bryan Fischer and Executive Vice President, Ed Vitagliano. We hope to meet you, encourage you and give you the opportunity to ask us questions at the end. We are limited to 500 people so please Register as soon as possible if you would like to attend. As the Director of Outreach, I am excited about this event and look forward to seeing you there.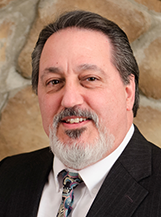 ED
Rev. Edward Vitagliano is Executive Vice-President of American Family Association and American Family Radio. He has served in a number of capacities since joining AFA in 1996. Ed has been an award-winning journalist for the American Family Association Journal, the monthly publication for AFA, and is a co-host on the radio program Today's Issues, heard weekdays on the American Family Radio network. He has also helped produce a number of documentary films for AFA and American Family Studios. He and his wife Dianne have two adult children.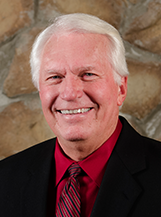 Bryan
Bryan Fischer, described by the New York Times as a "talk-radio natural," hosts the Focal Point radio program, which airs live on weekdays at 1 PM CT on American Family Radio's nationwide talk network of 184 stations. A graduate of Stanford University and Dallas Theological Seminary, Bryan pastored in Idaho for 25 years, during which time he served for one session as the chaplain of the Idaho state senate. He founded the Idaho Values Alliance in 2005 and is a co-author of Idaho's marriage amendment. He has been with AFA since 2009. He has been married to his bride, Debbie, since 1976 and they have two grown children.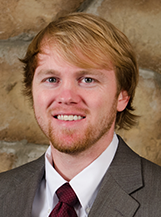 Wesley
Wesley is the son of Tim Wildmon and grandson of Don Wildmon. He is a graduate of Mississippi State University and Downline Bible Institute and has worked part time at AFA in many different departments over his high school and college years. Over the last 5 years he has worked fulltime as the Director of Outreach for AFA and also works with AFA's Millennial Outreach project, Engage Magazine. He hosts a radio program on AFR called Share Truth Apply Scripture which airs on Saturdays at 5:30 PM CT. He has been married to his bride, Chelsea, since 2013 and they have 2 children.
Event Dates and Information
2018 In God We Trust Town Hall Meeting:
Tuesday, October 2, 2018
6:30pm-8:30pm
Crowne Plaza Columbus – Dublin Ohio
600 Metro Place North
Dublin, Ohio 43017
Please make arrangements for dinner before or after the event. We will not serve refreshments, but we will have a water station available for our guests.